*Sold*
This piece has so much presence.
This table was in pretty rough shape when I got her.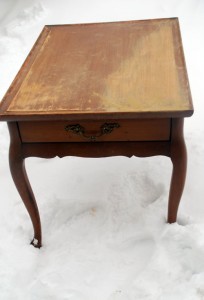 (I don't usually put the furniture in the snow. Promise.)
Some of that is from me and my orbital sander, but the top was quite scratched to start with. For ages I didn't really have a vision of what to do. I was ready to cover everything up with paint when  it finally came to me.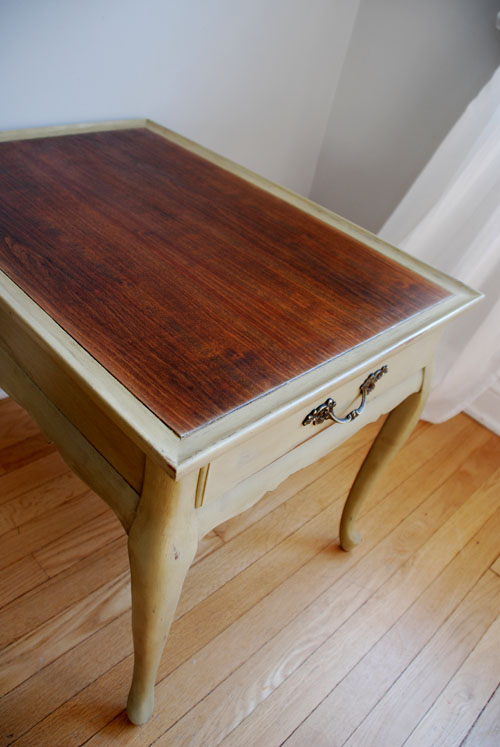 I was happy to uncover this top after all that sanding!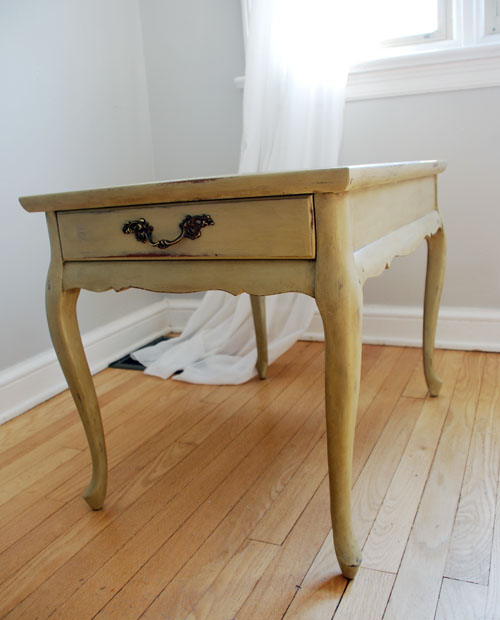 I wanted a colour for the base that would compliment the dark stained wood, so settled on this dark beige. I used special painting and waxing techniques to make it look heavily antiqued.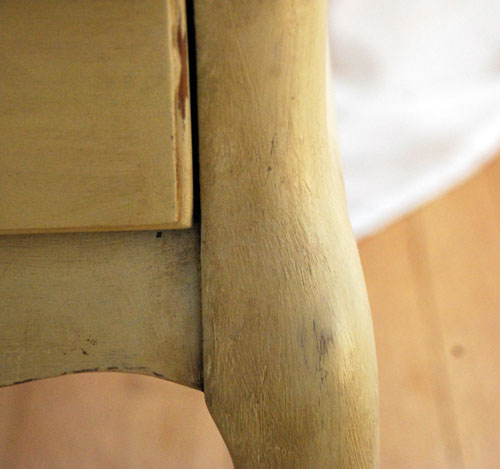 This is a very elegant table, with those beautiful Queen Anne curvy legs. The drawer is accented perfectly with this original hardware.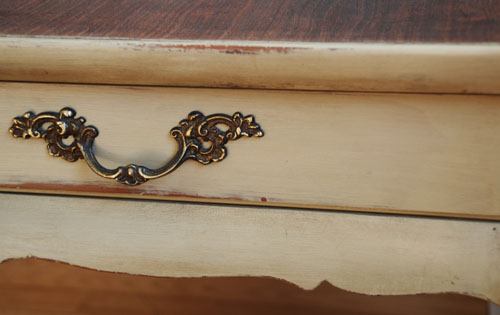 I kept the inside of the drawer natural this time. It was in such great condition and the wood grain is beautiful.
This is a solid hardwood table, most likely walnut. It was made by the Chesley Chair Company Ltd. in Ontario.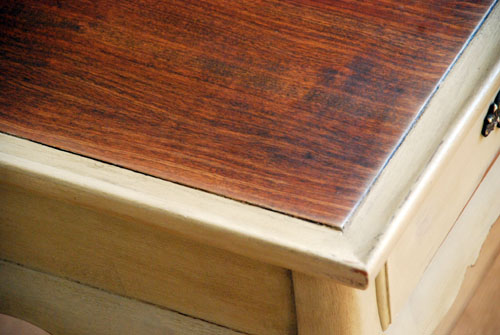 A word on the colour. I couldn't get it quite right in the photos, but it's definitely on the dark side of beige. Taupe might be a better description. Anyway, it's a colour that goes very well with darker woods, if you're looking for something that fits well with antiques. It would also compliment cream colours nicely.