*Sold*
Even if this isn't your style, just stick around for a second. I want to tell you why this is such an interesting piece.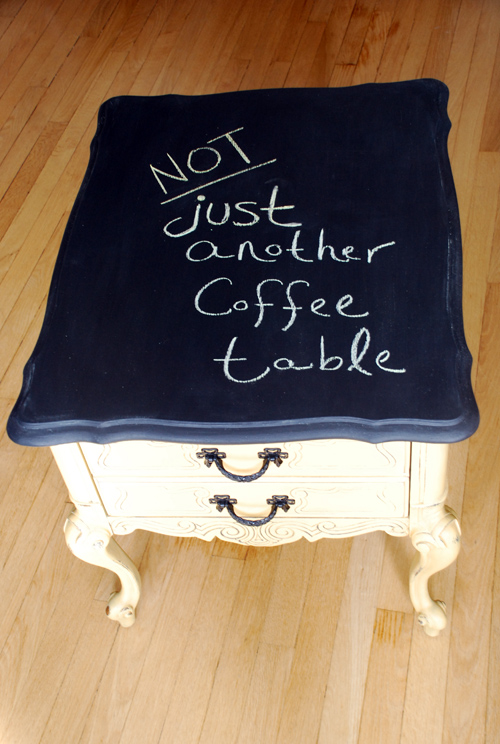 This is such an eccentric table, I knew I had to do something fun and a bit wild. So, chalk board top and a yellow base seemed  like a good idea.
But here's the part I find really unique about this piece…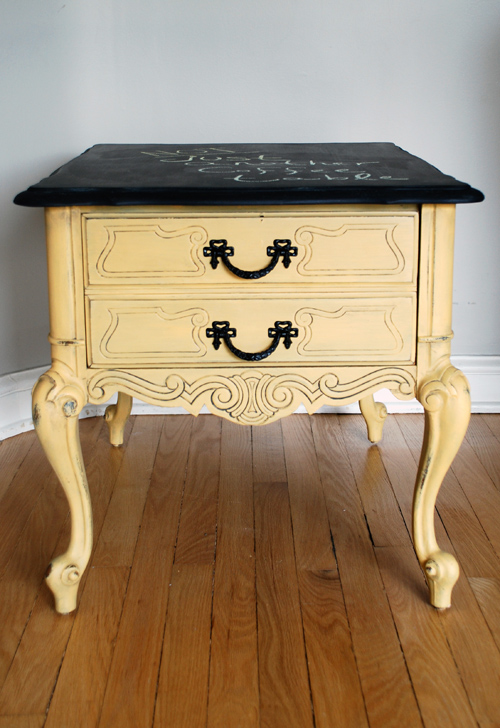 It's this wild mash-up of styles and designs.
Legs first. They're that curvy Queen Anne style, but kinda a souped-up version. So, there we've got a 1700s thing going on.
Then the design…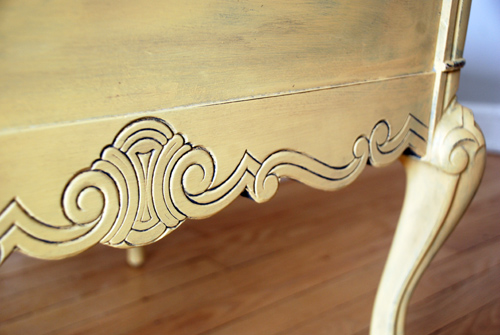 It's totally an art deco style. So, 1920s.
And the handles…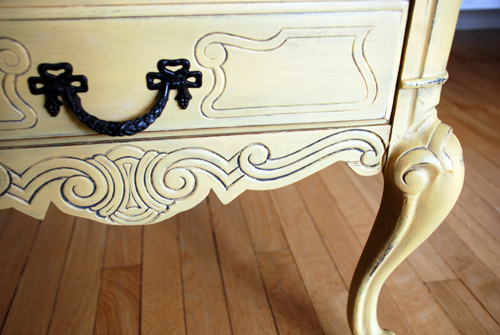 What is that? Some kind of Baroque or Rococo thing? So that's 1600s.
Bizarre, eh? Such a crazy combo. But it all works somehow.
Here's the before, minus the handles.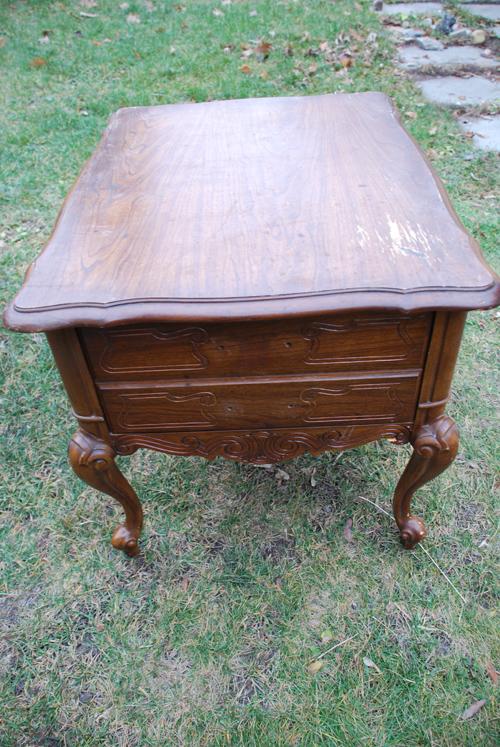 And after.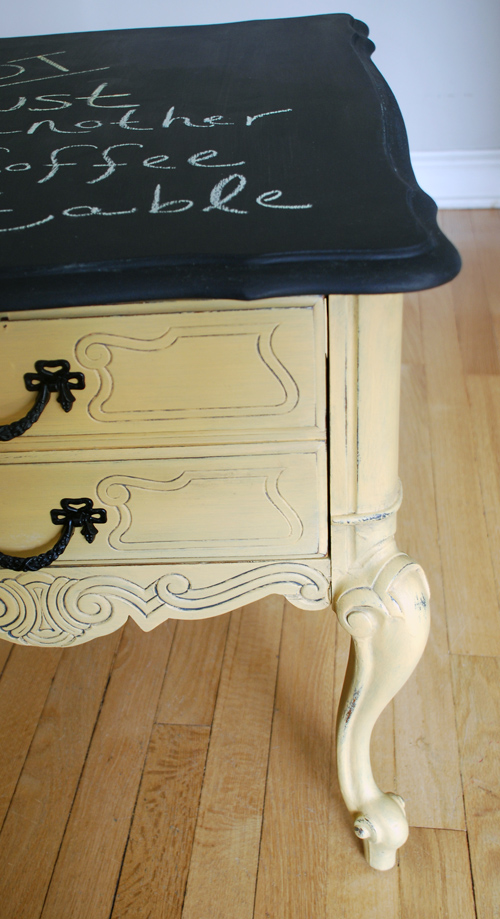 And I always like to see this on the furniture I find.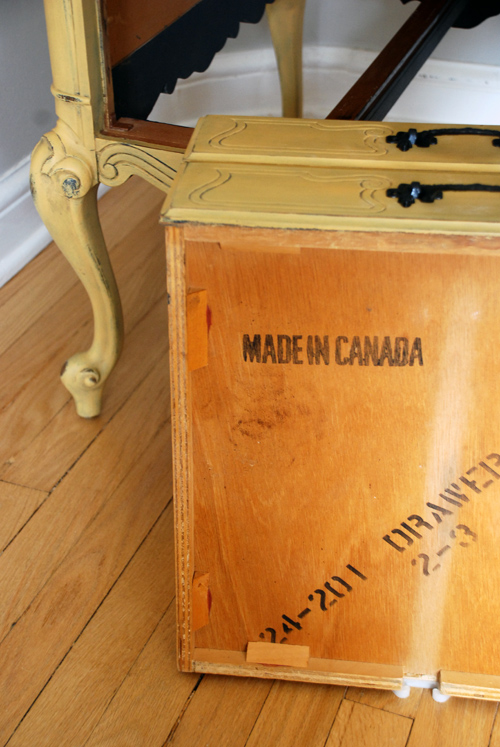 Home made goodness. Nice.
$110