*Sold*
This piece has so much presence.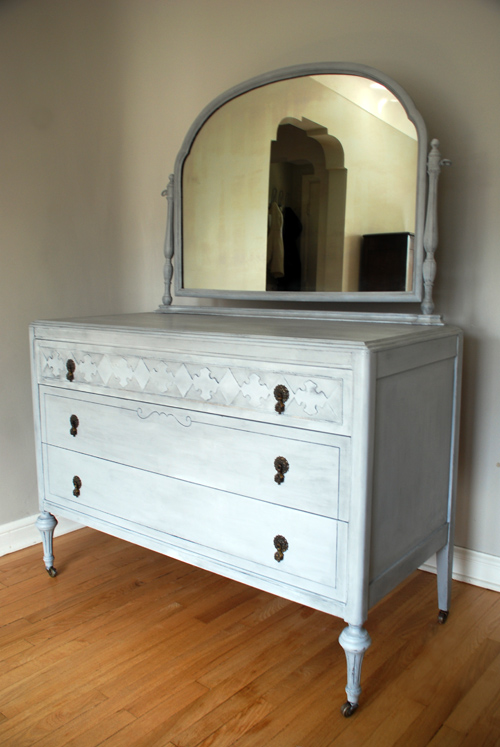 Classy and beautiful. It's solid, solid hardwood (maple or mahogany). And it's in excellent condition. Painted in Annie Sloan's Paris Grey Chalk Paint™.
The detailing is gorgeous. And those pulls!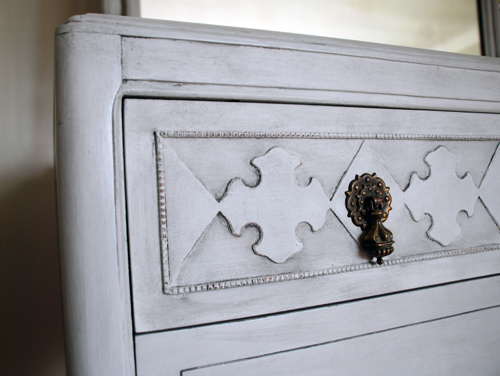 It has a huge mirror. And it comes off easily for moving around.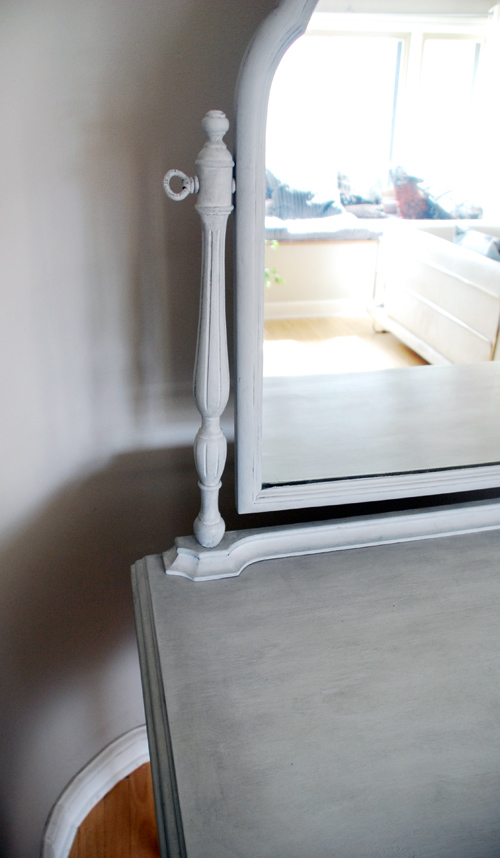 I love these castor legs. I'm always moving furniture around, so this is great if you get bored with the set-up of a room and want to change things around. Also great for cleaning underneath!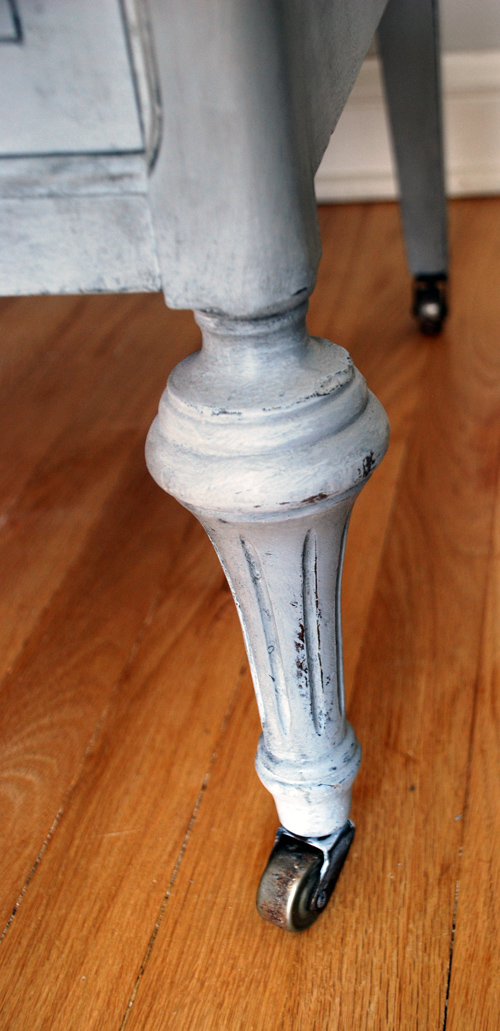 Here's the top. I used different shades and waxes to get an antiqued look.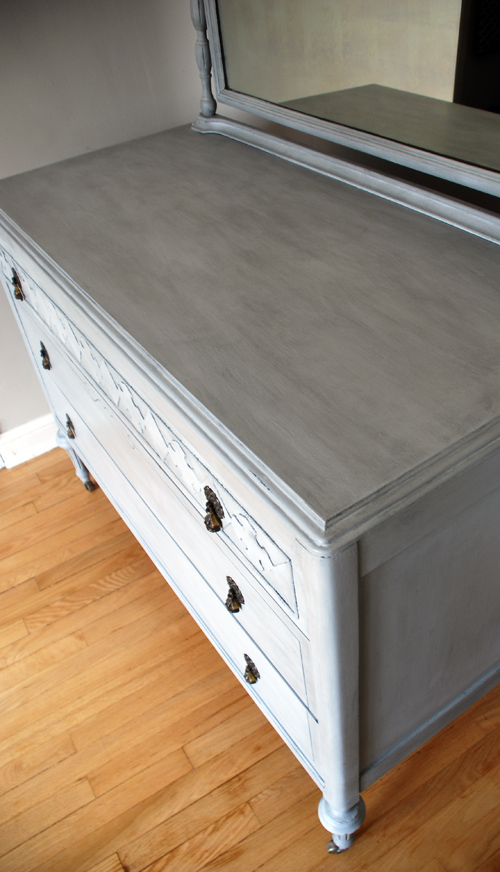 There are three wide drawers. I painted the inside in Napoleonic Blue.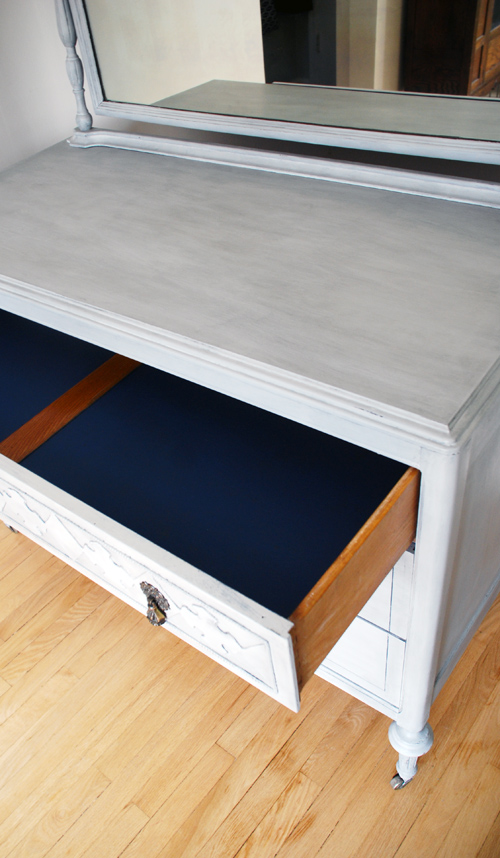 Definitely a graceful bit of grey.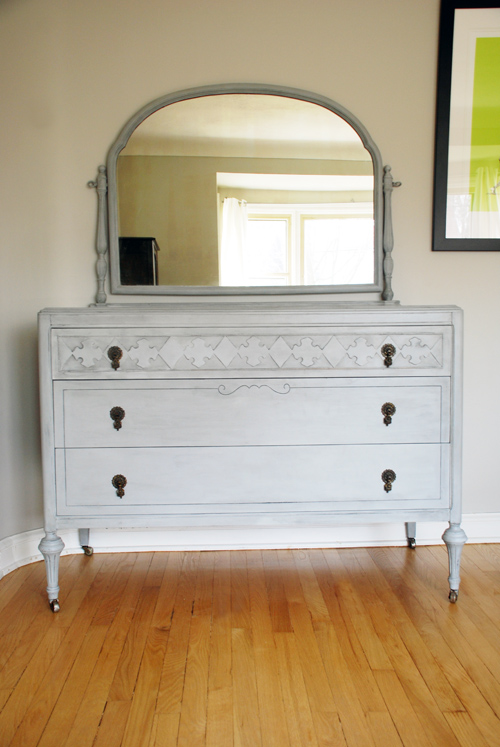 Dimensions:
127cm wide
59cm deep
172cm high with mirror (92cm without)