*Sold*
Sweet, sweet, sweet.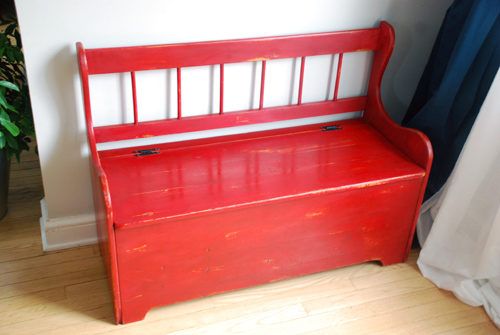 I loved working on this bench so much that I had a passing thought to only specialise in red benches. Well, it was a *passing* thought…but still, I really enjoyed doing this piece.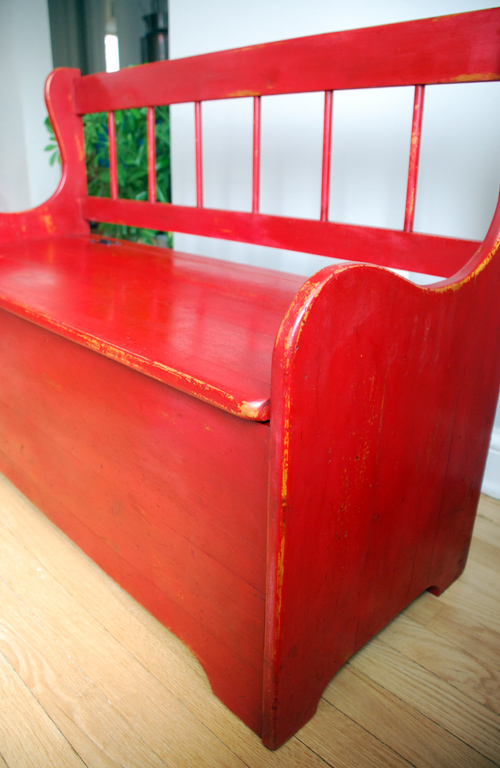 The thing I loved the most was, although it was in perfect condition structurally, the pine was quite dinged up, which made the perfect canvas for antiquing with the dark wax.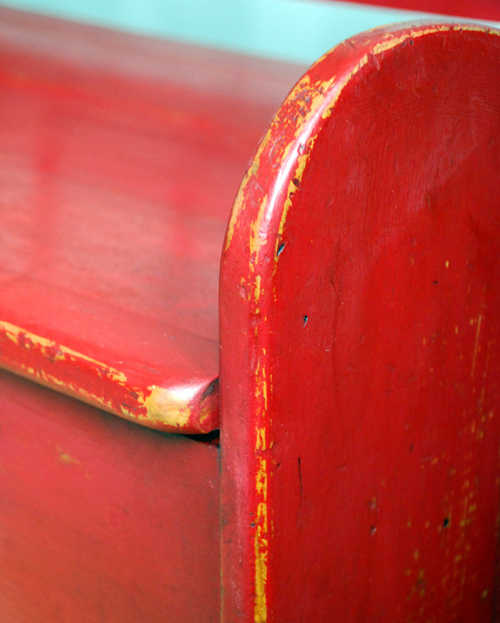 It's funny, because if you look online at tutorials for how to distress furniture, you'll find some people telling you to hit the wood with chains, or make nail holes in new furniture to get an old look. Well, this is what they are trying to achieve! I'm not much for beating up furniture, so I just prefer to find it naturally aged. This piece was a childhood bench of the man we bought it from, and he spent 30 years making all these marks.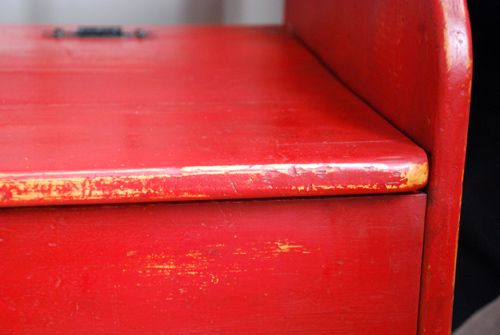 It has this great storage space under the seat.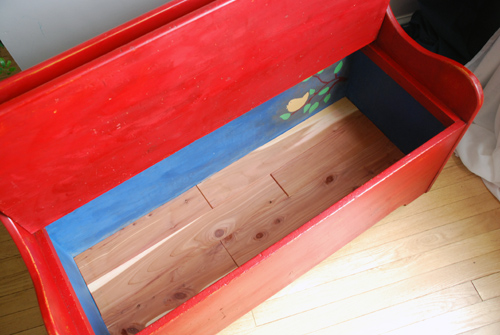 And beautiful cedar on the bottom.
I painted the inside, and did a little stencil when I found out this was going into the room of a sweet little girl I know.
Here's how it started out when it came to me: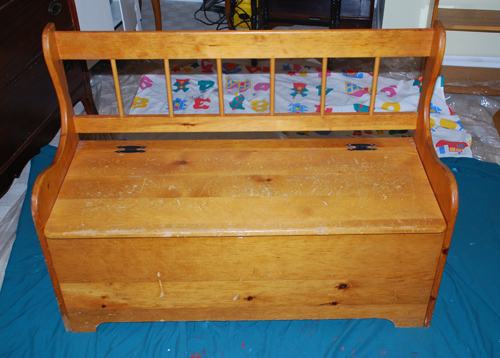 (That kids sheet is slightly embarrassing. I bought it purely for the windmills!)
And after: