I'm a big fan of really rugged looking wood, so am pleased with how this farm table turned out.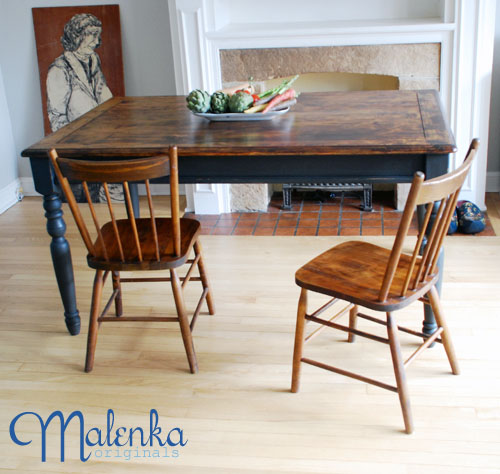 It's solid pine, and was just a normal pine-y colour to start, but I worked hard to channel its inner battered barn wood.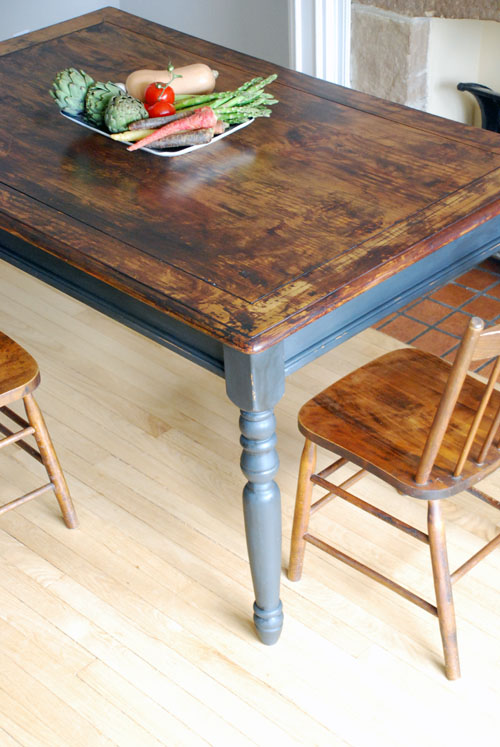 And I found these chairs completely separately, and didn't really do much to them except a good cleaning and some touch ups. But somehow they look like the table's long-lost family.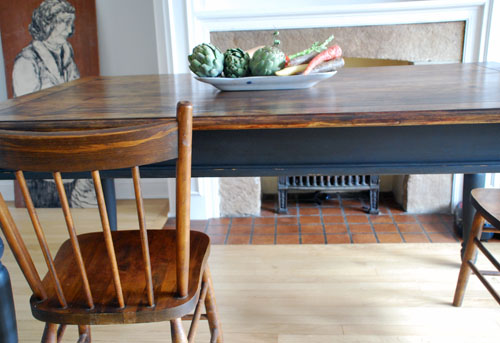 This set is already spoken for by a lovely family, *but* I would certainly love to do more like this. If you're liking this style, drop me a line at katrina@malenka.ca. I can put you on the "sneak peek" list for when the next one is finished. I think price would be in the $400-$500 range for a solid wood table in a similar style.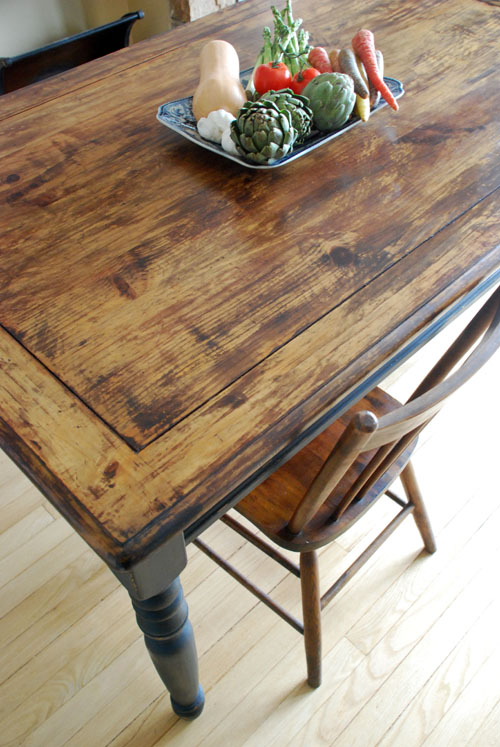 (This one doesn't have much to do with the table, really.)