The two things I've been asked for the most are 1) bedside tables, and 2) pieces in Duck Egg or Provence blue.
So, hopefully these lovelies will make someone's bedroom happy.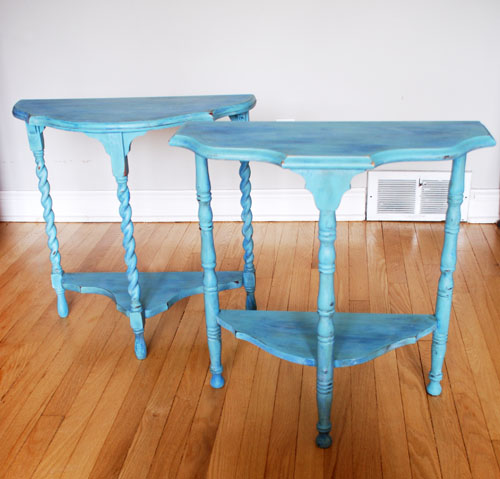 They're slightly different, which is what, I think, makes them even extra charming.
Half-moon tables aren't particularly easy to find. I was pretty happy we discovered these two — in totally different places — and that they're a similar size.
And there's a bit of a male/female thing going on…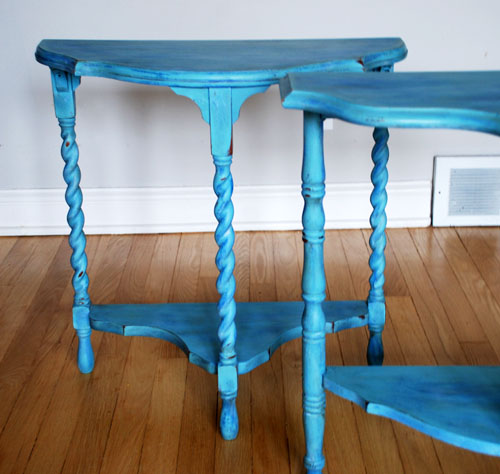 That one on the left, I kinda think that's the girl one.
And this is the boy twin.
(Can you see it too…or have I been spending too much time with the furniture?)
Half-moon tables are great space savers. If you have a tight space to work with, these are perfect.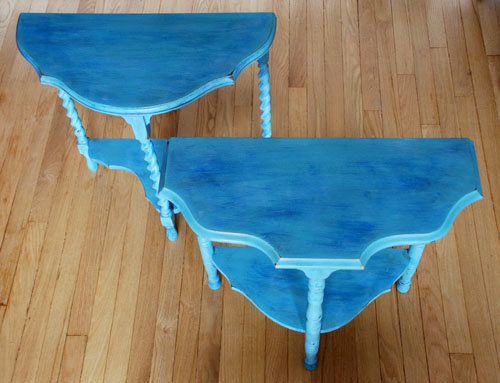 There's a lot going on in the finish. I used Provence blue, followed by a wash of dark blue and some white.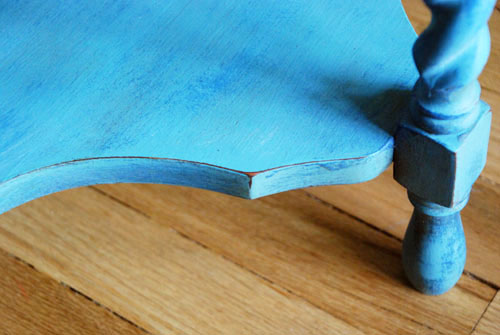 There's also a dark wax to add depth, and then it's all protected with clear wax. I also did some slight distressing.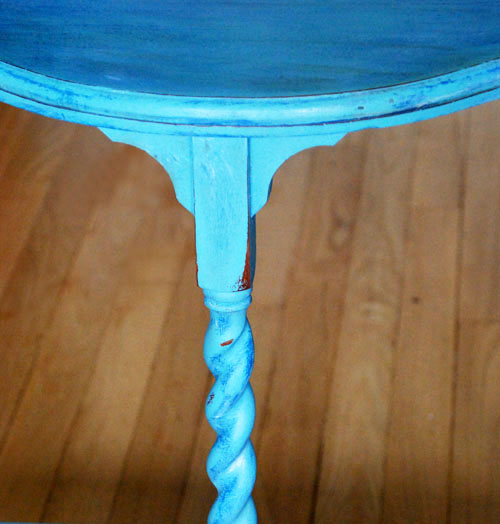 These legs are absolutely incredible. They're called 'barley twist legs' — not sure where the barley part comes from — and it's a pretty special thing to find on a table. These are not easy to make, as you can well imagine just looking at them.
The legs on the boy twin are pretty nice, too.
These are both really solid tables, and in excellent condition. I think they're at least from the 1930s or 40s, or maybe older.
They really needed some love…here they are before.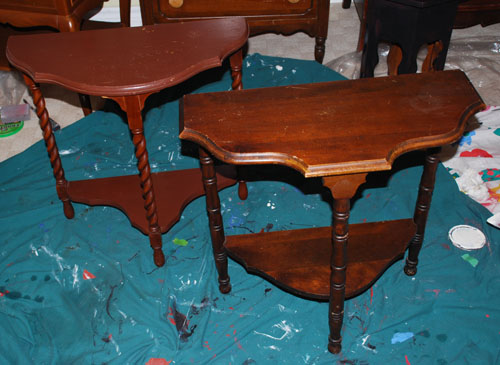 And now…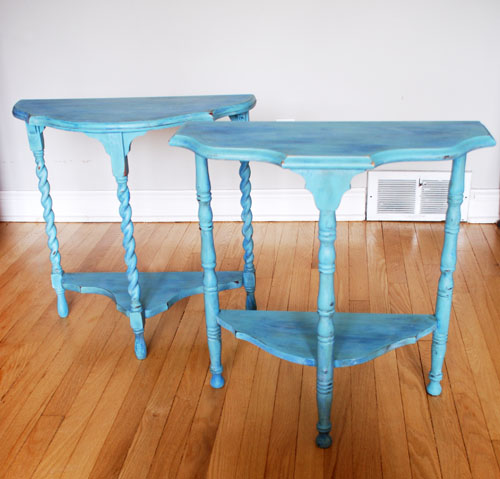 Would also work nicely as side tables in the living room or a hallway.
$140 for the pair (or $85 each)

PS: This is the first in a series of mis-matchy bedside tables I'll be rolling out in the next little while, so if you miss getting these ones, keep watching!