I've had a great run of solid, Canadian-made mahogany dressers, but I'm seriously starting to wonder how long this luck can last! I mean, really, this dresser is incredible. Dovetail drawers, tongue and groove, perfect condition, and solid mahogany…
Structurally amazing, but it was absolutely tired and outdated when I got it.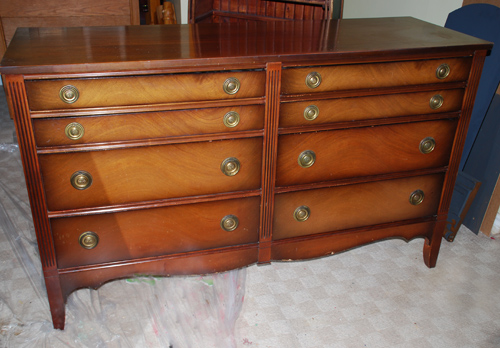 The grain on the drawers was beautiful, and I wanted to bring it out a bit, so decided to go with natural drawers and a painted body. Here's the result…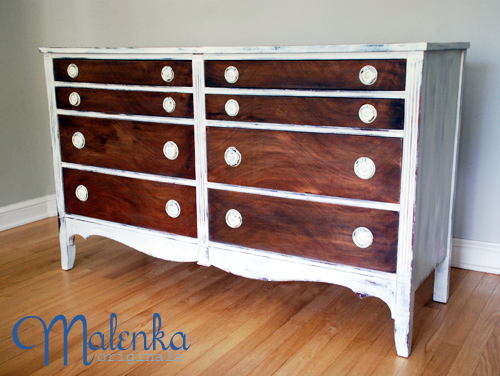 I'm really into the combo of wood and white, so felt white was the way to go with the body. I didn't want a solid white, so painted it and distressed it so the wood was shining through underneath.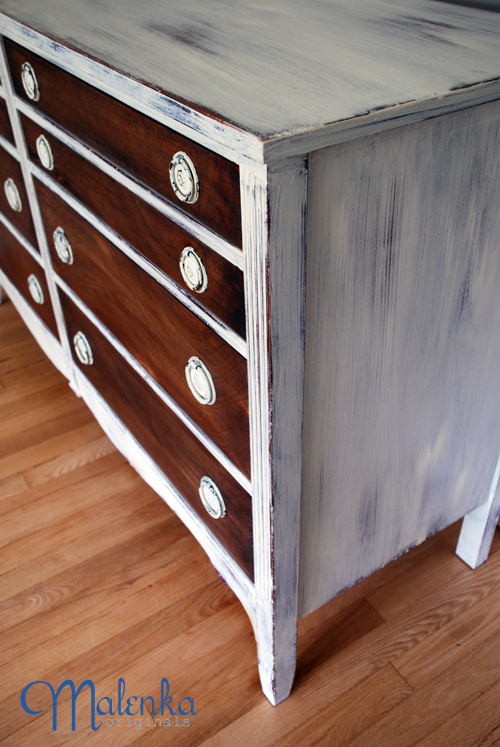 I painted the original hardware, and distressed it to let some of the brass come through.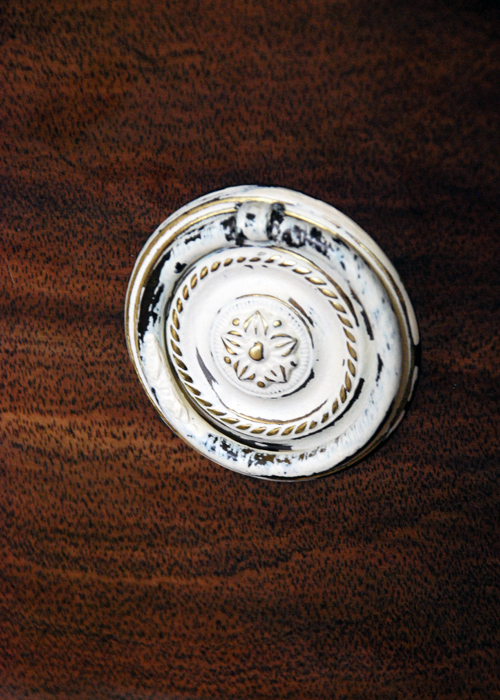 The wood grain is wavy and beautiful. I also worked on the wood to make it look nice and worn. Very natural.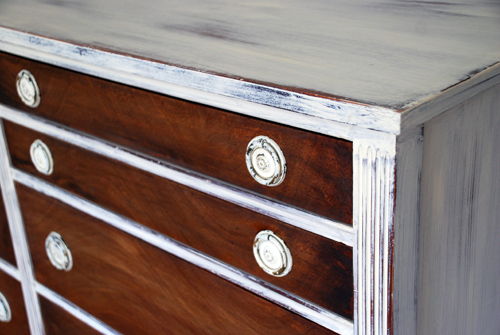 I love those two mini drawers on each side. Very unique. I haven't come across any other dressers with drawers like that.
Speaking of the drawers, the insides are all done in a custom mix of spearmint green.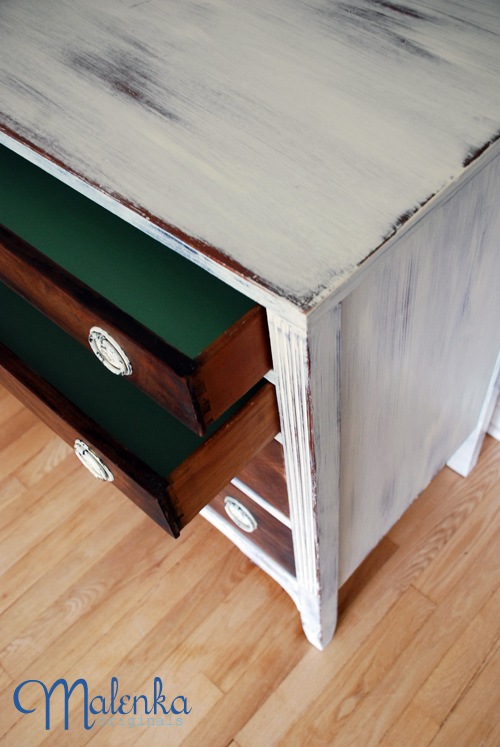 I gotta be honest, I'm wondering if I should keep this for myself! But for now, it's up for grabs. If you love it as much as I do, then I can let go!