I feel no guilt, by the way. I am just not a fan of yellow pine. I like pine as a wood, and sometimes it has an amazing grain. And I would do anything for a piece of old, battered, weathered pine.
But I can't say I like a whole lot of this…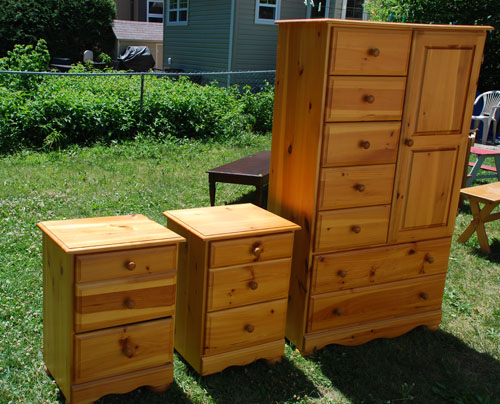 Now, I mean no insult to the two wonderful owners of this set, who happen to be dear friends of mine. But I think they understand, as they sent this all the way from Toronto to be refreshed.
I really hope they dig the new look…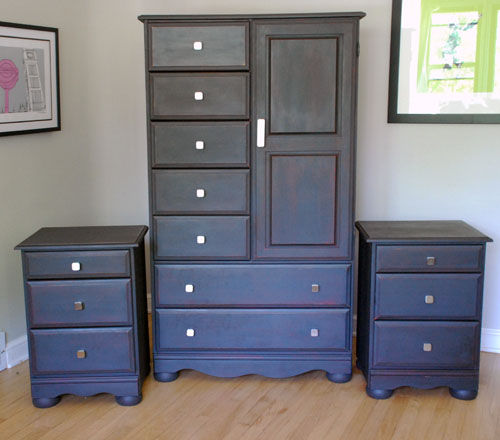 (These pics are not the best I've ever taken…I snapped some quick shots as they were about the leave the house. I had a quick turnaround on these pieces — I've only had them since, um, January.
Did I mention how amazing my friends are?
This was my very first commission, actually, even before I started my website. But being great friends, they weren't in a rush, so I could really get the business rolling. Nice, eh?)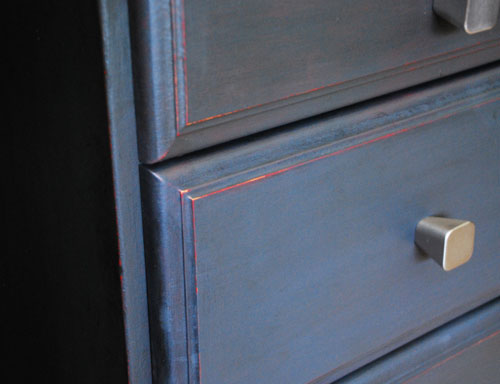 This is a classic combo of Emperor's Silk red underneath, with Graphite on top.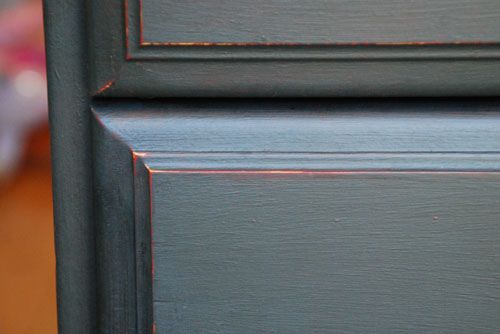 Only gentle distressing to show some of the red and wood underneath.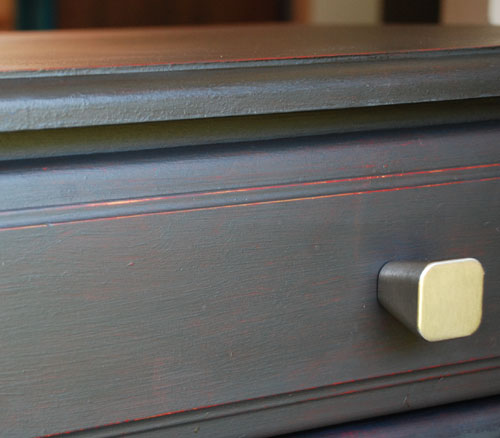 I'm really in love with this hardware. Originally we discussed doing cup pull knobs, but in the end (and I mean the *very* end, as my pals don't even know about this!) I felt it made the piece look too old fashioned.
With such a modern pairing of colours, I wanted something modern to match. And I like how this hardware gives the piece a slight industrial edge.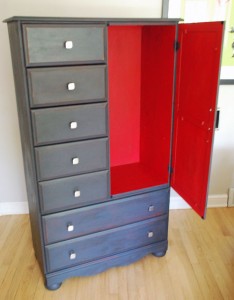 And some *wow* red in the inside for that pop of colour.  We all love peeking inside drawers and cupboards for it!
So here's the side-by-side.

Amazing what paint and new hardware can do. (Not so amazing if you like pine, of course…)