Malenka Originals will now be opening on Friday, September 21st! Apologies for the change. Let me explain…
****
I have to postpone the opening of Malenka Originals due to…hurricane. Now this I did not see coming!
Annie Sloan Unfolded — the distributors for Chalk Paint in North America — are in New Orleans, and had to close shop over the last week because of Hurricane Isaac. The great news is that they're all fine, but orders are going to take awhile to get going.
I know many of you can't wait to get a pot of Chalk Paint in your hands, but let me assure you I'll have all 30 colours of Annie Sloan's range on deck, as well as waxes and brushes and lots of sample pots too.
The new opening is Friday September 21st and Saturday 22nd from 10-5.
After that, regular hours will be Wed-Sat, 10-5.
****
Here's a super sneaky peek at some stuff going on in my new space.
This is Taylor Norris…you should see this girl go with the nail gun.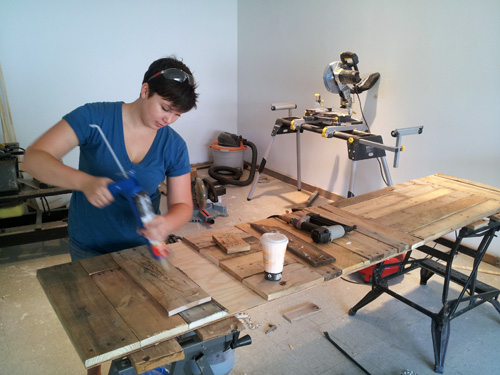 She's building me a Malenka Originals sign, which I'm pretty darn excited about. All the wood is reclaimed, which makes me happy.
My new shop used to be a pizza place, and the former tiles just screamed 'take-out restaurant' to me.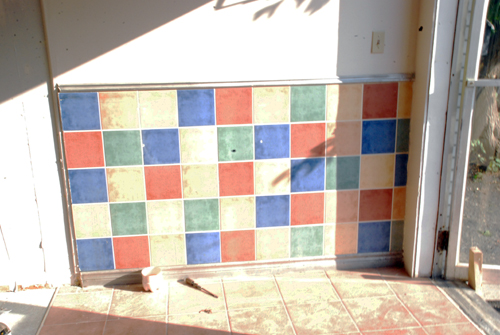 So I did just that…took them out.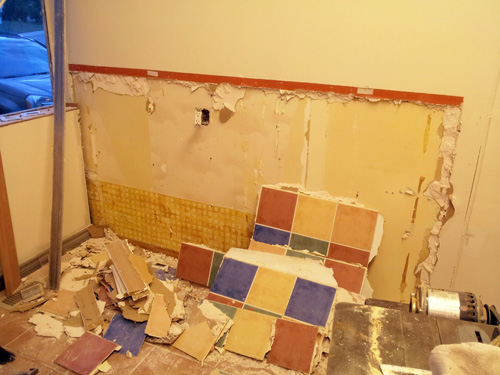 It was a bit daunting at first, but actually came down quite easily. A hammer and a chisel did the trick, along with a crow bar for the tricky spots.
And check out this pallet wall that the boys (being my husband and our good friend) have started putting in its place…
All it takes is a chop saw, some glue and nails (beer and burgers also helped!), and time of course. The wood was all reclaimed (ie: free). It was going to be tossed out, so I'm glad we've given it a new life.
There's so many creative things to do with pallets…loads of inspiration pics on Pinterest to browse through.
Still lots to do at the shop, but I'll keep posting pictures of the progress. And hope to see you at the new opening date.
K x