Just a reminder that Malenka Originals is not opening today…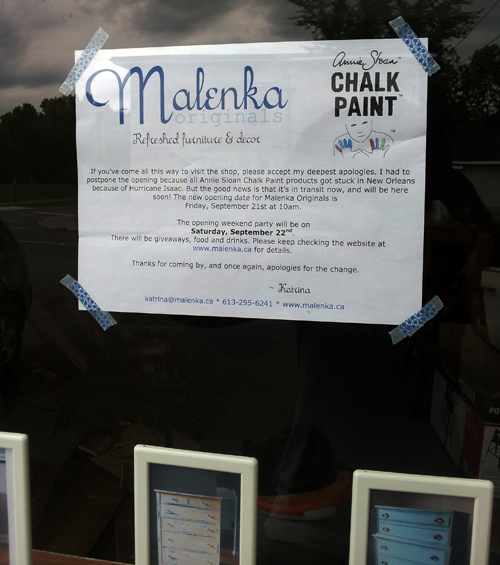 But the good news is the paint is now en route!
Keep watching the website for details about the opening do on September 22nd. I'm still firming up the day's events, but will be able to tell you more about it soon.
See you on the 22nd!
(Details about the shop's location are here.)