Malenka Originals Christmas gift certificates are ready…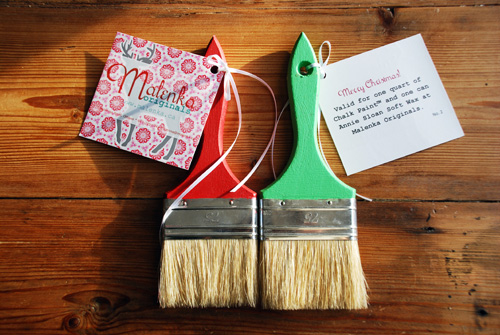 I'll have them available in dollar value, or with packages of product, like the one in the picture. Or, I can make one with whatever you want. A workshop. An Annie Sloan book. Two sample pots. Just give me a couple days notice (email me at katrina@malenka.ca) before coming in and I'll have it made for you.
Another great gift is the new Annie Sloan Workbook which I *just* got in a few hours ago.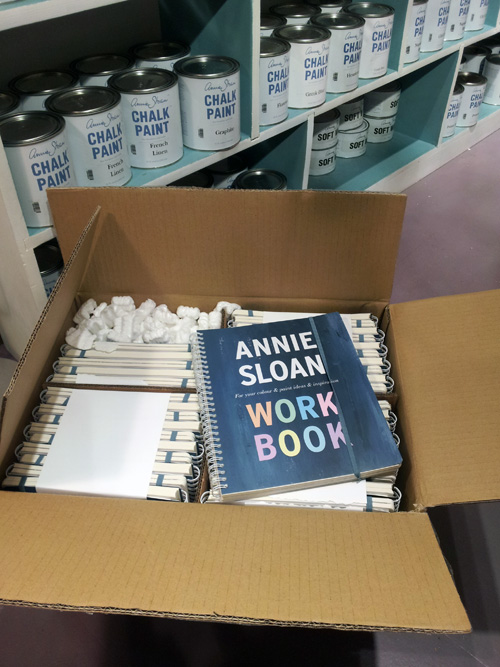 I guarantee this will make you feel like the artist you are.
It's such an original concept for a book…Annie Sloan guides you through your own journey of choosing palettes, matching fabric and paint, and doodling along next to her whimsical drawings. Lots of space for your own ideas alongside Annie's tips and templates. It's $30.95.
Another gift idea — the coveted Annie Sloan paint brushes.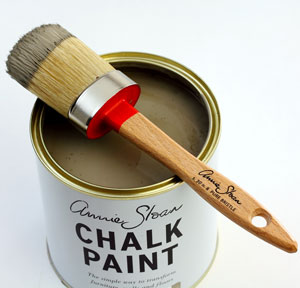 These are a dream to paint with. The rounded edges get you into all the nooks and crannies of your piece, and the natural bristles are so rich and thick for picking up a good dose of creamy Chalk Paint.
It's a splurge (well, investment!) when you're buying it for yourself, but as a gift tucked into your stocking? Perfect. Small: $30, Medium: $42, Large: $60.
And don't forget about Miss Mustard Seed's lovely line of milk paint. With this sweet, sweet packaging, all you'd need is a bow!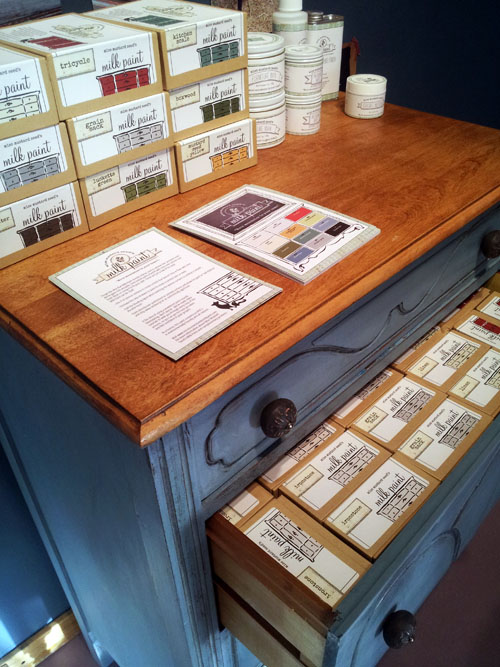 And I'm always happy to help put together a combo of products or colours if you're not exactly sure what to get.
Hard to believe it's almost December!
See you soon…
K.