The Malenka Originals online shop is now officially open for business!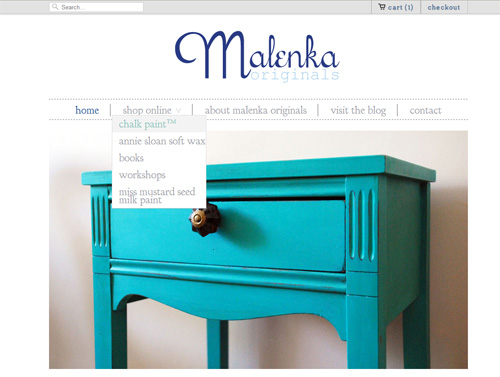 You can find it at malenkaoriginals.com. Or access it from the blog…it's on the menu above.
Order Chalk Paint™, Miss Mustard Seed milk paint and books online and I'll ship them out to you. I'll soon have brushes and knobs to purchase online too.
If you're in Ottawa, or thinking of making a visit in, you can also book your workshops online. I'll soon be launching a whole new workshop schedule for 2013, with different types and lengths of workshops.
And I *just* listed the launch party and workshop for Annie Sloan's newest book!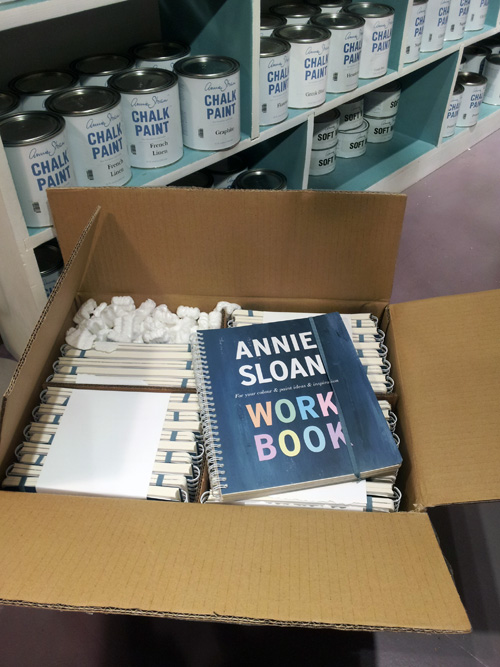 On Thursday, December 13th from 7-9pm, we're celebrating the arrival of Workbook.
For $35+ tax you get:
– A copy of Annie Sloan's Workbook (worth $30.95),
– Access to all 30 Chalk Paint™ colours
– to make your own Chalk Paint hand-painted colour chart,
– to hear tips and tricks passed on from Annie herself on colour mixing, making colour wheels, finding complimentary colours and how to extend the Chalk Paint range.
– Refreshments and goodies, too.
This is a special launch party price! And spots are limited.
To secure your space, jump over to the new shop and book your place.
And have a mosey around while you're there, and let me know what you think my new online home…