Annie Sloan's new book is here, and let me tell you, some magical things start to happen when you bring together a group of fabulous ladies, all the gorgeous Chalk Paint colours, and a stack of Work Books…
Which is what we did at Malenka Originals this week.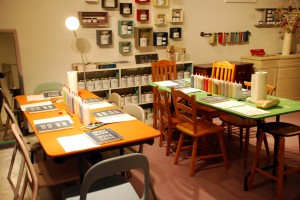 Here's a look at all the playing we did.
Some very focused faces here…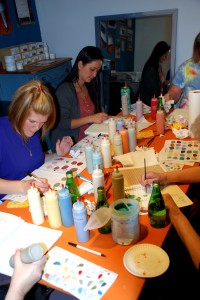 Mixing with Old Violet.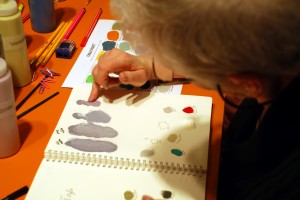 Contemplating Barcelona Orange.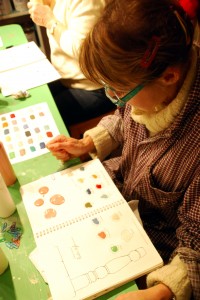 Keeping some detailed notes…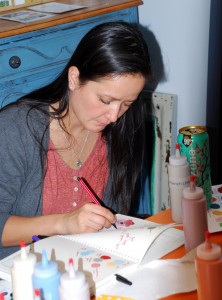 Aubusson Blue looks just right…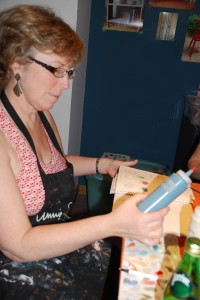 Some nice colours on the Classical Style page…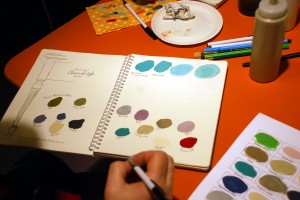 Adding a bit of Graphite…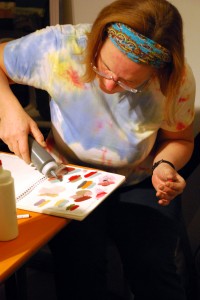 Mixing Old White and Pure White with Old Violet…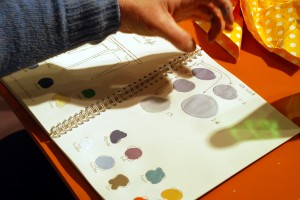 Very organised mixing!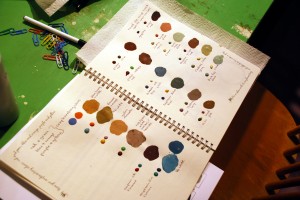 Having fun with Olive…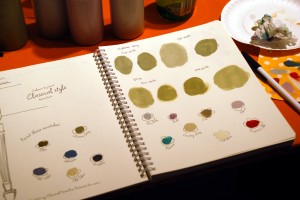 Such gorgeous colours in everyone's books…
Claudia…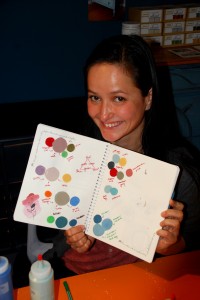 Yvele…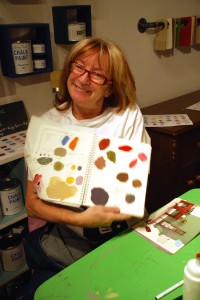 Cindy…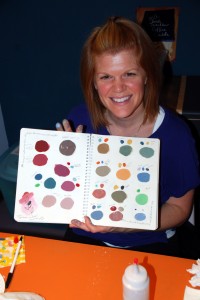 Joanne…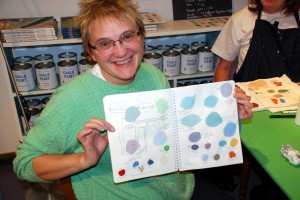 It was a really fun night, and seeing everyone get focused and creative with their books was incredible. Thanks to all the wonderful women who came out!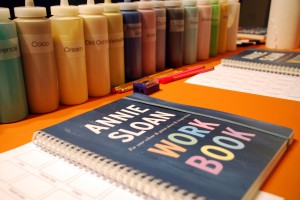 This is a book for you to go wild in — finding your perfect colour scheme, mixing new colours and understanding how to extend the Chalk Paint palette. I'll be building a new workshop around the Work Book in the new year. If you think you'd like to join in, please email me at katrina@malenka.ca.