The last few months have been a wild ride.
The Malenka Originals shop opened 2-1/2 months ago, and in that time hundreds of new faces have come through my door. Most stay for a chat, come back again, send pictures of projects, and many have joined in at my workshops. And such fantastic people they've all been.
But throughout this adventure, there's been one thing that's fallen by the wayside (besides the laundry). It's the very thing that brought me here. And my resolution for 2013 is to start paying it more attention.
Furniture. I haven't had time for painting furniture. And I miss it!
So I'm starting here, with this piece, one of the most fun pieces I've painted yet.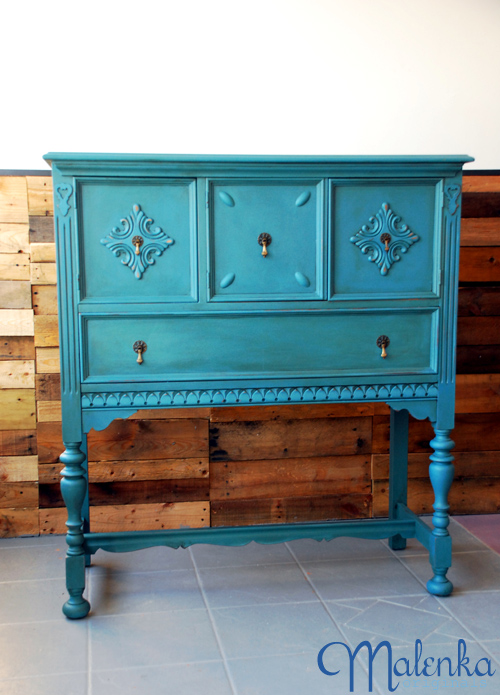 It's a piece to round off 2012, but pushes me boldly into 2013 — strong colours, funky designs, anything goes.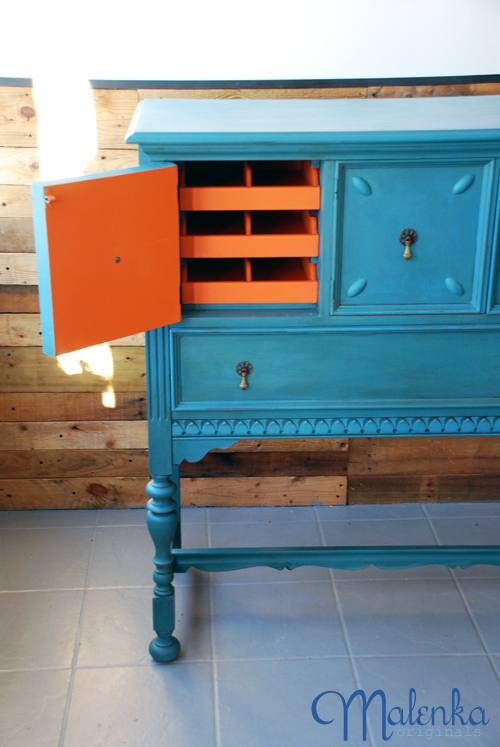 And it reminds me of my purpose with Malenka Originals — that even the most tired, ugliest pieces can become beautiful and loveable again.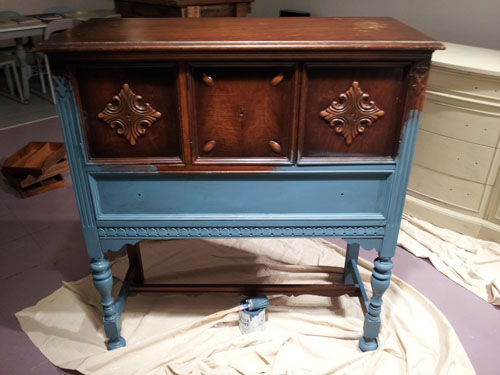 I want to paint furniture because I love doing it, but also because I want to try and inspire others to do it too.
The more furniture I paint, the more I can hopefully entice others to pick up a brush and refresh their tired pieces, instead of going and buying something new.
There's so much great, old furniture out there…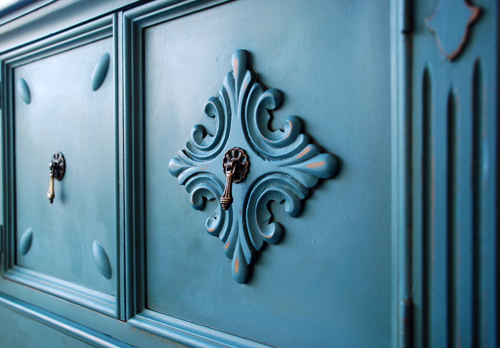 This is a Canadian-made buffet, made by the very reputable Malcolm furniture company. It's built in solid hardwood, to extremely high standards.
There's been some debate around my house about the age, but my guess is that it's built in the 1950s as a reproduction of the Jacobean style.
Jacobean is seriously heavy stuff, but the blue has brought out the whimsical in this piece.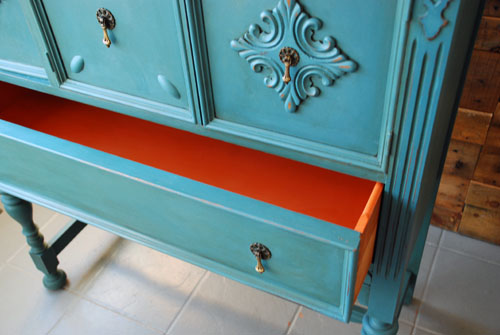 Add with the Barcelona Orange, it feels like a party inside!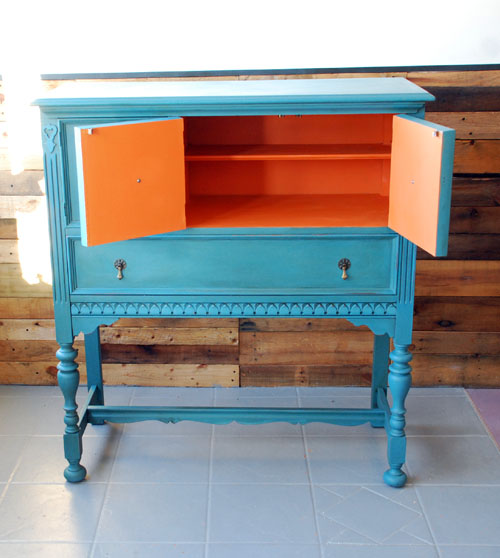 If you're wondering about the colour, well, it's a complex concoction of Chalk Paint™. I started with Florence and Aubusson Blue, then just kept adding leftovers until I got what I wanted (Barcelona Orange, and Paloma, Napoleonic Blue).
One thing I'm always going on about it how amazing Chalk Paint is to mix. Annie Sloan — being the colour genius she is — omitted black from all colours (except Graphite) so that her colours can be mixed to make beautiful new shades. Try mixing most ordinary paints and you'll likely end up with a brown muddy colour. Why? Because most other paint contains black pigment. Eventually, the black will just end up making everything brown. So, go ahead, mix up all your Chalk Paint colours and see what you get!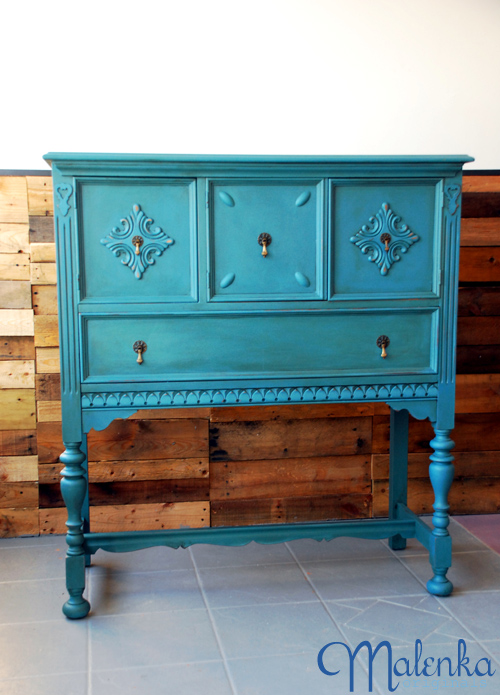 This blue beauty is now for sale in the Malenka Originals shop.
$525
(**Please take note on my contact page of holiday hours from Dec. 22nd – Jan 2nd).