Has March been a whirlwind for everyone?
Perhaps it's The Thaw. Everyone is starting to wake-up after a long winter's rest, and we're feeling like getting out, and getting busy on all the projects we had no energy for during the winter. Sound familiar?
I actually managed to do several pieces in March, but they came and went so quickly I didn't grab a chance to blog about them individually.
So, I'll throw in a few together here, starting with this interesting dresser that had been hanging around the shop since last December.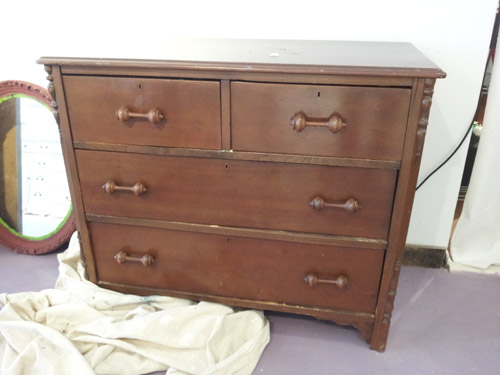 This piece intrigues me. It's very old…possibly over 100 years. Those handles are original. Very unique. Plus it had those pretty details on the side. And — I'll show you in a minute — it has the most artistic dovetail joints I've ever seen. I believe it was pine, but it had been painted brown, which was doing it no favours at all.
I knew I wanted to do something to really keep its age, but make it pretty again. Here's how it turned out: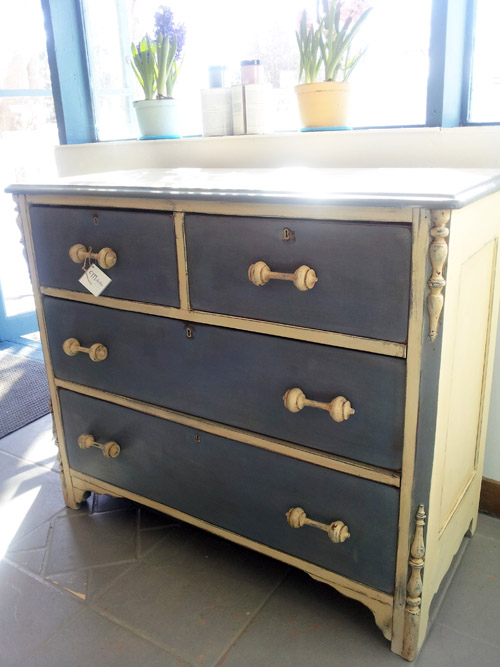 I started with Old Violet, doing a coat over the entire dresser. Then I *thought* I wanted to do French Linen on the sides and top, but after painting it and staring at it for about a month, I decided it wasn't the right colour.
So, I painted over the French Linen with Old Ochre, and distressed to make bits of the French Linen and Old Violet show through.
I then used clear wax, and lots of dark wax in the details and corners. I really wanted this to still look 100 years old, after all.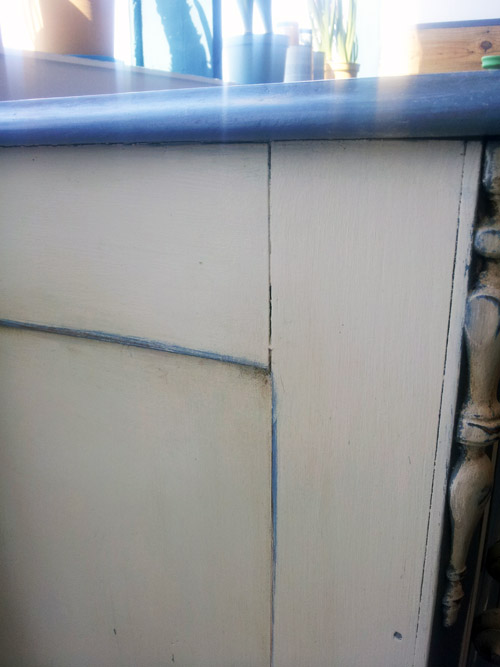 You can see here where the Old Violet pops out. It's a beautiful effect to use a strong colour like this under a white. I've seen several ladies do it with Aubusson blue underneath Old White and it's stunning.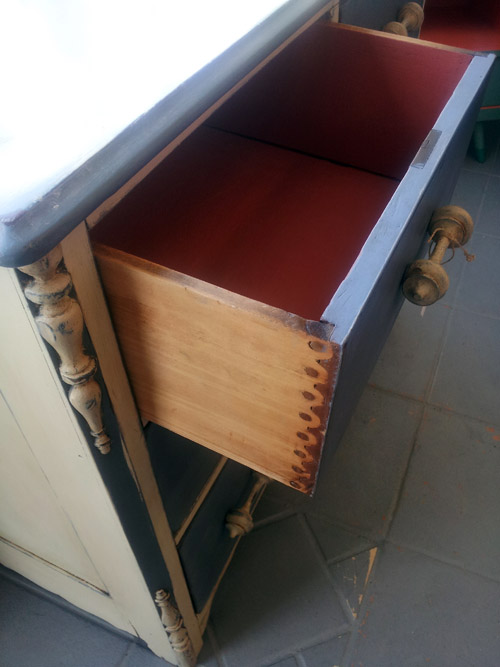 Here's those dovetail joints I was referring to earlier. Someone put a lot of time and love into making this piece.
Scandinavian Pink on the inside of the drawers, a nice compliment to the Old Violet.
***
The next piece is also a pretty one, although not so old.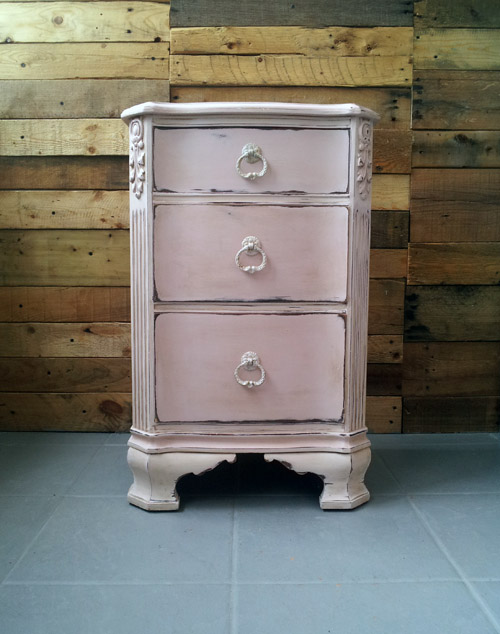 This one was called Cotton Candy around the shop. Sweet, and light and fluffy.
I used Antoinette on the drawers, sides and details, then did a lightened version (mixing with Old White) for the rest. I wanted a very soft vintage pink. The pulls were an even more lightened version.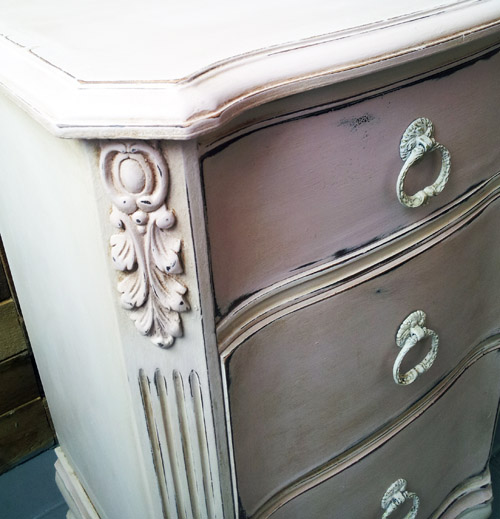 I distressed down to the old varnish around all the edges, and used a lot of dark wax (with clear first) to knock back the Antoinette a bit.
***
And now for something completely different…my ode to Florida.
You might have seen this piece if you've been on my Facebook page (come stop by and say hello).
Here's the before: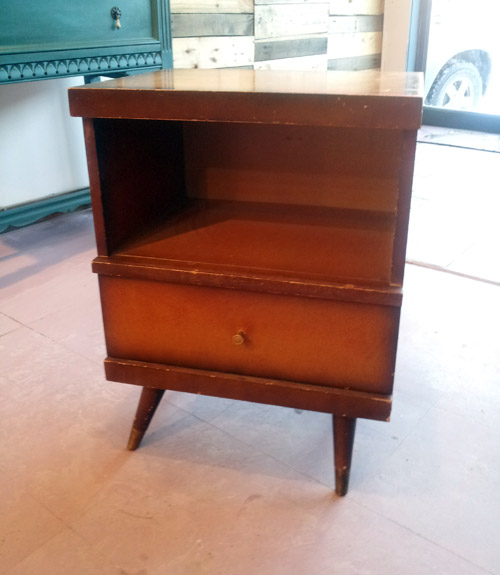 I painted this back in February, during the coldest week imaginable in Ottawa (reaching down to -40c). I needed something as bright and sunny as possible. Something that would make me feel like I was in Florida. Here's what I came up with…
This hot little number is Provence on the outside, with a mixture of Barcelona Orange and Old Ochre on the inside (about 2:1). The little dipped legs are in Florence.
All of these pieces have now left the shop, and it's time to get painting again. Let's see what April brings…(along with — fingers crossed — some warm weather).
Kx