We opened our doors on September 22, 2012, so we're officially two!
The store has changed a bit. Here's how it looked on opening day…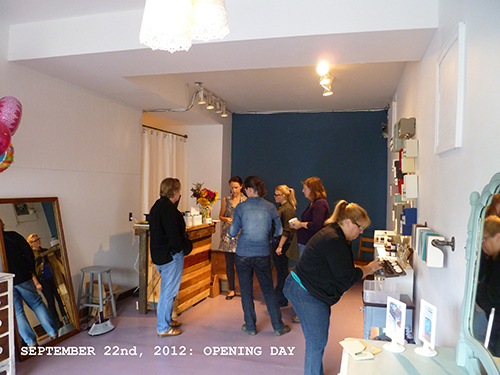 And this was the scene on September 22, 2014, during the Refreshed Furniture Pop-Up Shop demos…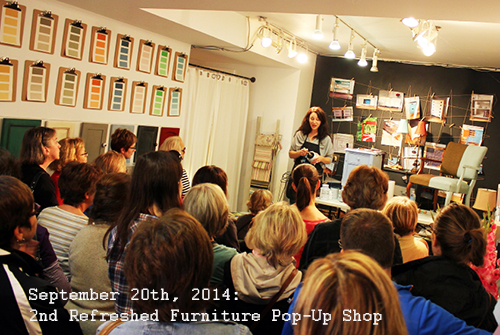 (And the crowd was that packed-in all the way out the door!)
We are so lucky to have the best customers around. Many of the faces in the crowd this Saturday were people who have been there right from the beginning! And of course, we've met a lot of new people, too, and are so thankful for your support.
I want to also thank my incredible employees and friends, Cristina Maal and Erin Rochon for being my right and left hand. This wouldn't be anywhere as much fun without you and I'm eternally grateful for your hard work.
Also thanks to my wonderful volunteers Yvele Paquette, Lori Jong and Cindy Ethier who help organise me, cover for me, and keep me smiling!
And of course, Annie Sloan is at the heart of this and needs to be thanked not only for her amazing Chalk Paint™, for her incredible vision that supports small, local businesses (most women-led) around the world. She's truly an inspiration.
Can't wait to see what the next year holds!!!
Katrina xo