We're really excited to be partnering with the Home + Remodelling Show in 2017! We have lots of inspiring and hands-on features planned.
And here's the first one!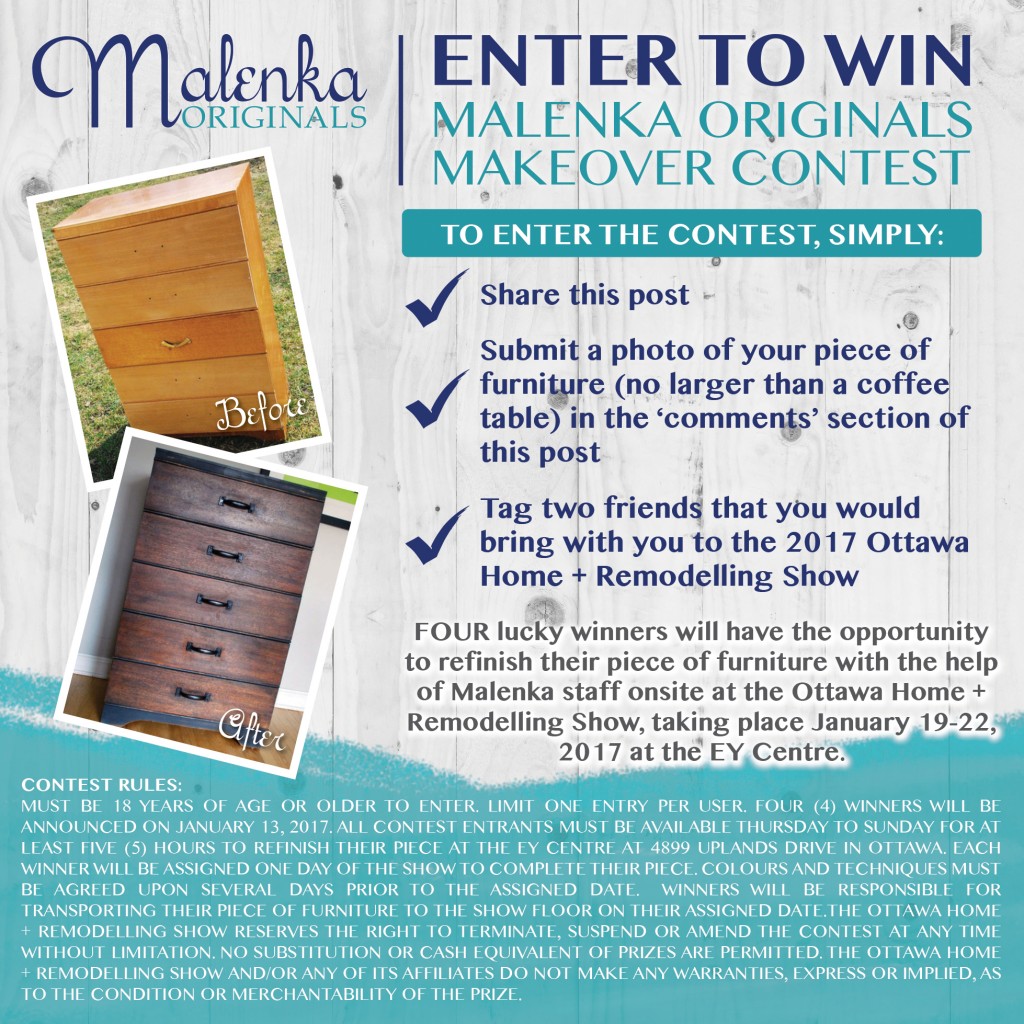 Four lucky winners will have the chance to join us on the show floor at the Home + Remodelling Show to transform their furniture!
Entering is easy. Simply go to our Malenka Originals Facebook page and look out for the contest post.
Then:
Share it on your Facebook page
Post a picture of a piece of furniture that needs rescuing (bedside table or coffee table size)
Tag two friends you'd like to take with you to the Home + Remodeling Show
Entries will be accepted until January 10th, and the lucky winners will be announced on January 13th.
Each winner will join us for one day at the H+R Show, painting and refreshing their piece using Chalk Paint™ and waxes in a colour of their choice. We'll be there with you, helping you make your piece beautiful.
Plus you get to enjoy the H+R Show with two of your friends!
Learn some new techniques for refreshing furniture, take a restored piece of furniture home, plus a day out with your pals…sounds like a good deal all 'round!
Looking forward to seeing your entries!
– The Malenka Originals Team