*Sold*
A credible source tells me we can now put away the wooly hats and mitts here in Ottawa.
Ah, yes, it's really, truly, finally spring. Time for colour. I mustered up the most gentle, baby-chick yellow that I could for this dresser. It's Annie Sloan's Arles Chalk Paint™ mixed with about 4 parts Old White.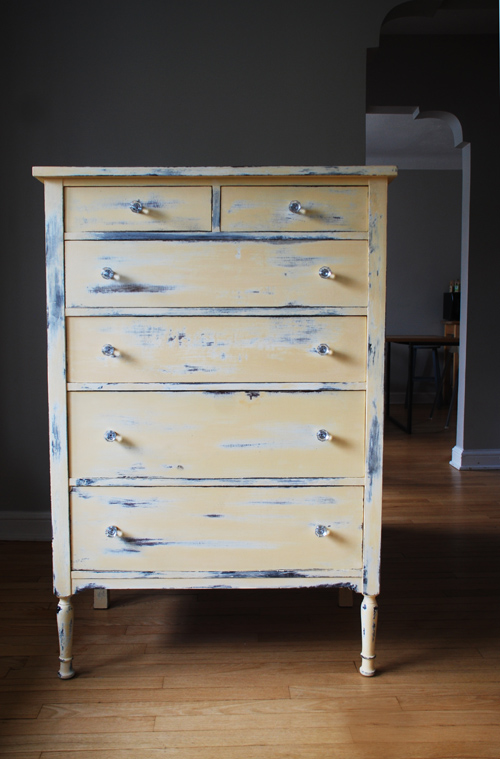 This is a really old dresser…the oldest I've worked on yet. I'm willing to bet it even passes the 100-year old mark, making it a real-deal genuine antique.
Being such an oldie, it asked for the appropriate finishing, so I did my best to make her look gracefully aged.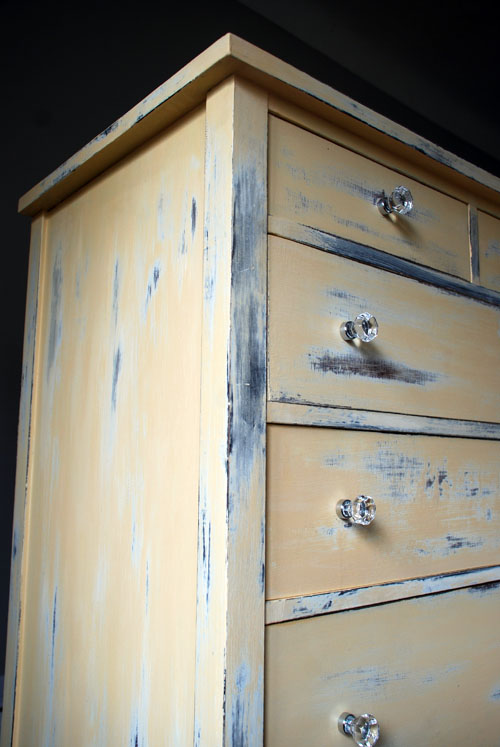 I first painted all over in white, then did a coat of this custom yellow colour. The shades worked nicely together, especially with the dark wood colour underneath.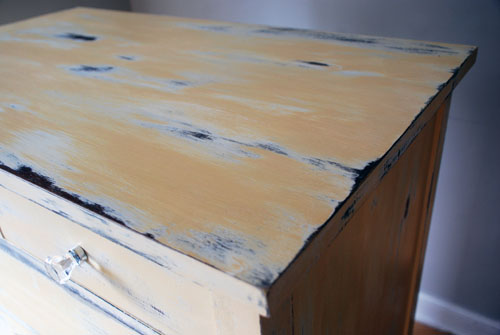 I'm always in awe at how long well-constructed furniture can last. I've had new dressers in the past that barely lasted two years. This one is over 100 years and still good for many more!
The drawers are dovetail, as you can see here.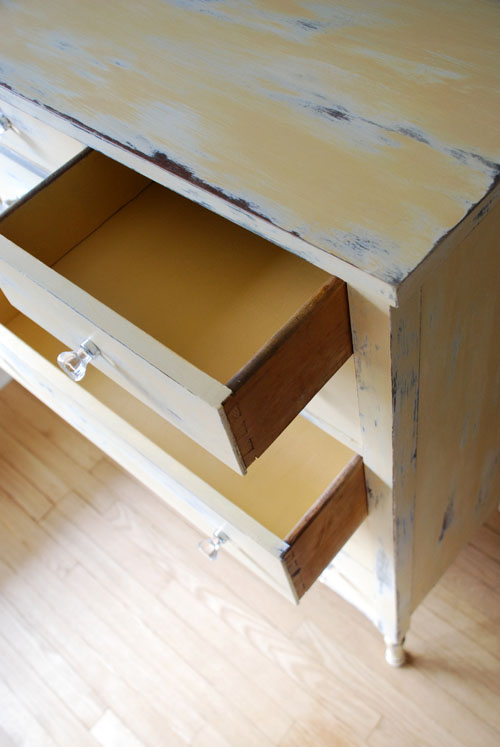 A darker pop of yellow in the drawers — Arles as is.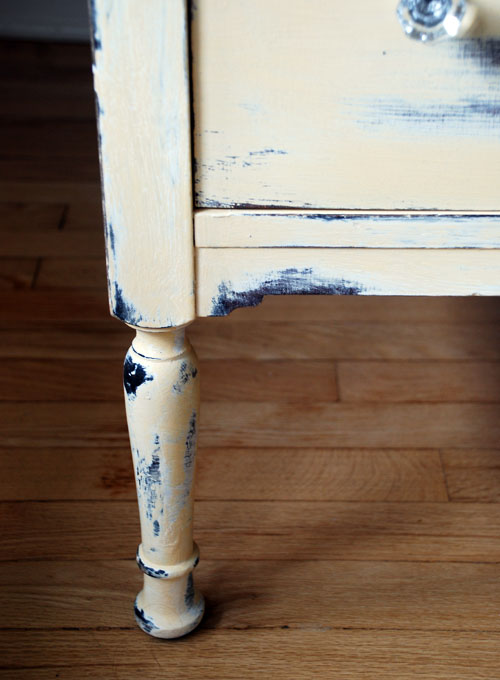 Cute legs in the front.
The original hardware was gone, and the replacement was frankly horrible. So these beautiful crystal knobs are new.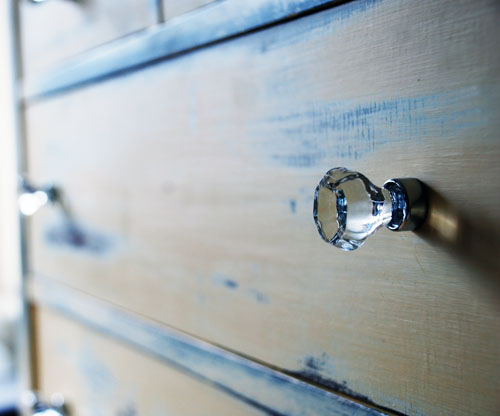 Aren't they lovely?
This dresser was shown in a little CBC TV story. You can see Patrick and I looking at it in the antique warehouse…I loved it, but was feeling a bit overwhelmed at all the other furniture I already had to work on, but he convinced me to buy it.
Here it is.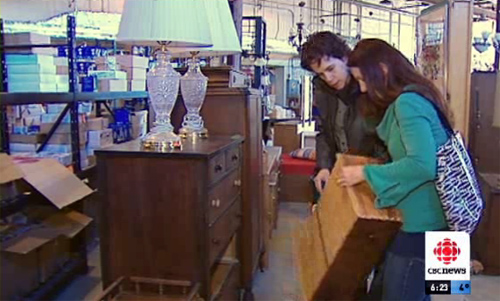 He was right, of course. It was a good move. (See those ugly handles?)
And now we're looking for a good home for it. Someone who really appreciates the old stuff…which I already know all you wonderful people do.