If you've been checking the website and wondering what happened to me, I'm here!  It's been a busy couple weeks, and I've taken on a few big custom jobs that I've been trying to get through.
Custom jobs, you ask?
Yes, I'm starting to take on more projects painting *your* furniture. I know you all have some nice sturdy pieces at home that you're not ready to part with, but maybe they need a bit of refreshing?
Here's a small example of a cute little table I finished recently.
One of my clients fell in love with this piece while trawling through an antique store here in Ontario.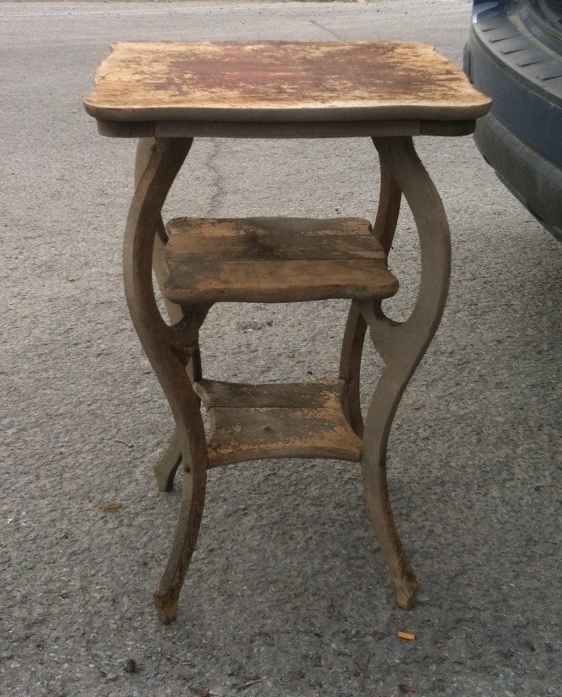 Lovely bones on this one (and funny that it could be the offspring of this table I refreshed a few months ago).
This time I didn't have to do all the dirty work, as my client took it to her pal who did a superb job getting all the gunk and finish off, so I had a clean slate to work with.
The aim was to keep it nice and natural, and here's what we came up with: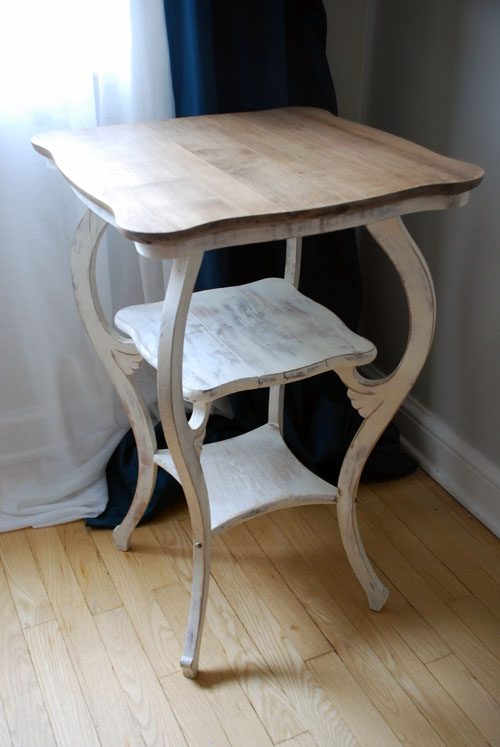 I've said it before, but I'm totally crazy about the combo of white and wood. So natural and pretty.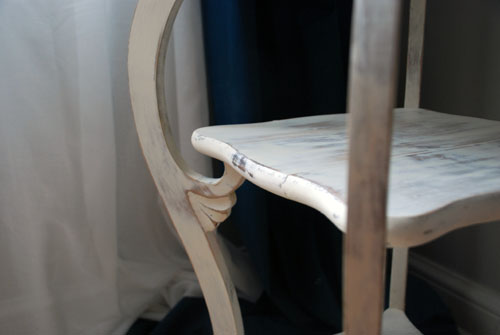 There were these nice shell-like details on the legs, which were brought out with the distressing.
Here comes my favourite part.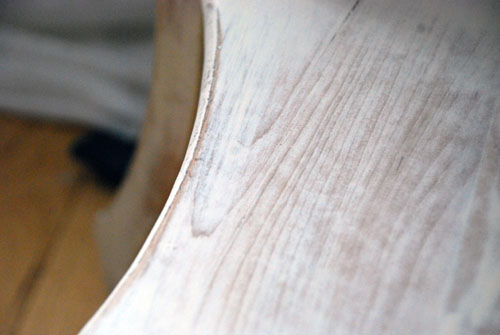 The wood grain showed through so beautifully here but it's still lovely and white.
I'm a bit crazy about white floor boards, especially ones that look like they've been walked on for 100 years. This table made me want to have a whole house of wooden floors in the same style.
I couldn't find the perfect example, but a little like this: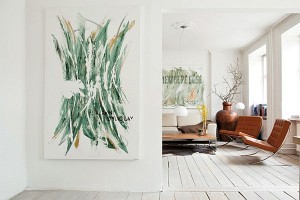 Taken from Modern and Sustainable House.
Back to the table though…
I did a number of layers and shades of stain, to keep it looking natural, but wanted to make the wood look nourished.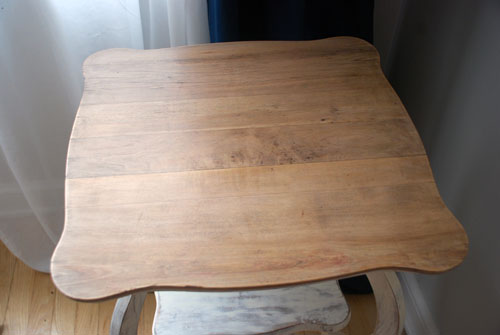 A nice little transformation, and its owner seemed thrilled by it, so that makes me happy.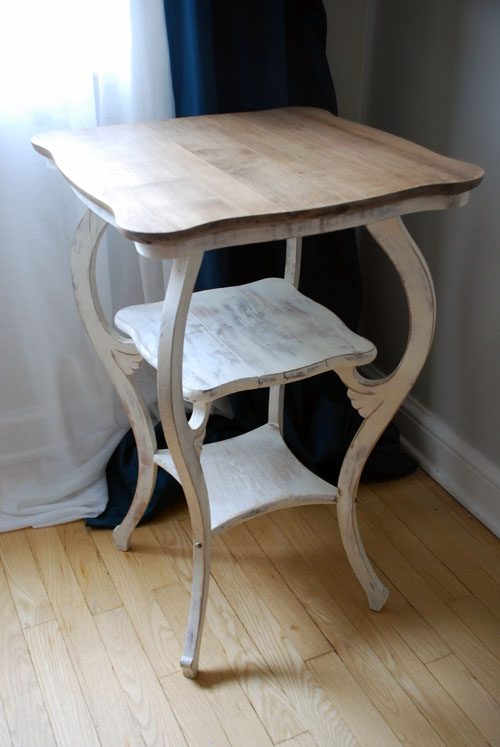 If you have any furniture of your own you'd like updated, or maybe something you buy on an antiquing mission this summer that needs some love, drop me a line and we can discuss options.
Come back in a few days and I'll tell you some details about a little fair where you can buy some Malenka Original pieces next month!