The Lovely Ladies fair is tomorrow and Sunday here in Ottawa.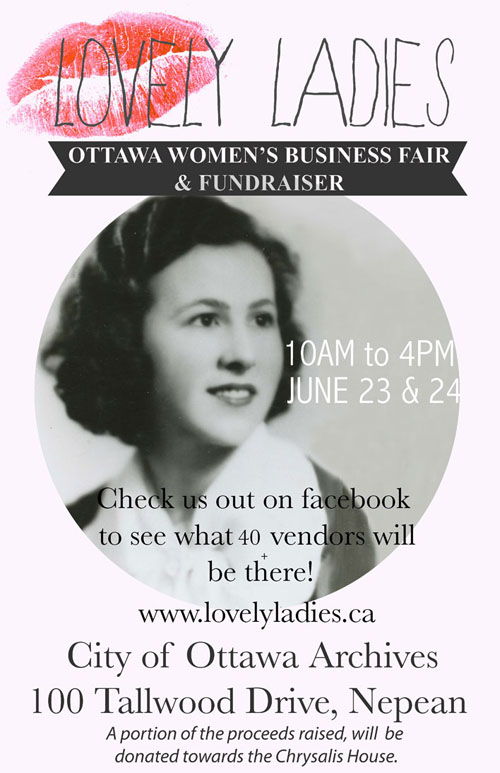 Admission is free, and there's a fantastic lineup of 40+ women artisans and businesses. Check out more details here.
I've been working madly to get a nice little collection together — I even recruited my parents from Calgary to come and pick up a paint brush. They're awesome, so they rolled up their sleeves and did some fantastic work to help get everything ready.
I already told you about this piece, which will be in the silent auction.
And here's one that will be for sale.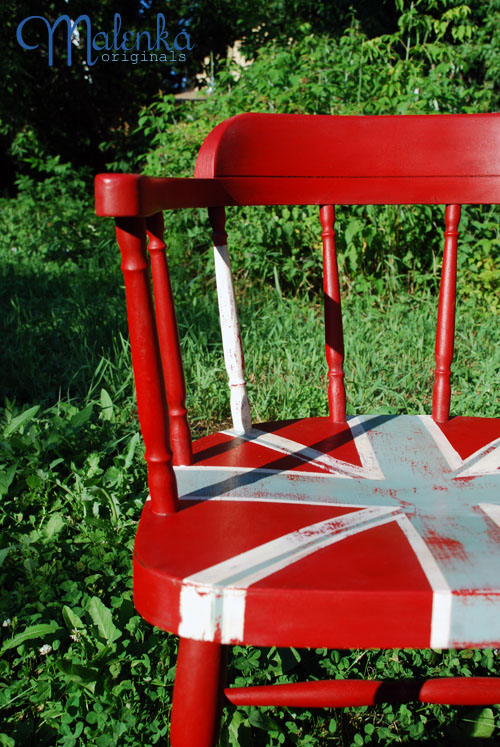 Union Jack captain's chair, in contrary colours.
This industrial chic coffee table will also be there.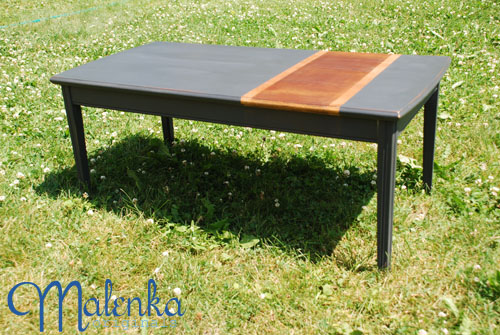 Wood stripe! Here's a closer view.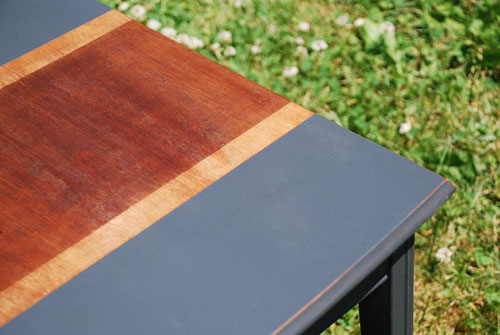 And finally some matching bedside tables! These are in Paris Grey, with a charcoal glaze.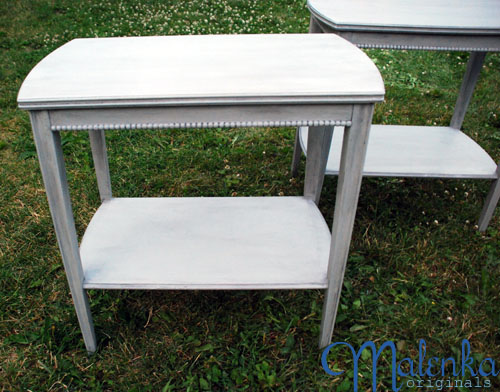 And there's a lot more — I've got a little bookcase, more chairs, side tables, stools…and whatever else I can stay up and finish into the early hours tonight!
Stop by for a browse and a chat…you know me — I can talk about furniture *all* day.