My world got a bit brighter today…
Annie Sloan's newest Chalk Paint™ colour is now at Malenka Originals!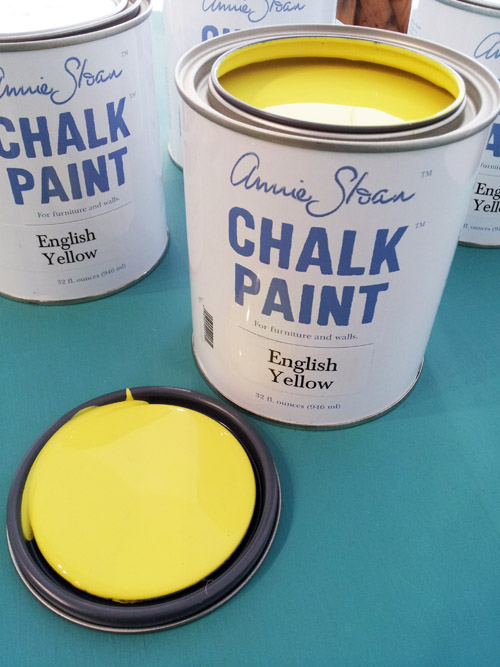 Although English Yellow has been in the UK and Europe for many years, it's only just become available in North America in the last few weeks.
Here's what Annie has to say about on her website about this vibrant colour:
"This clean yellow was particularly popular in English 18th Century decoration inspired by hand painted Chinese wallpaper and the development of Chrome Yellow pigment. In the 1950s this yellow became popular as a strong primrose."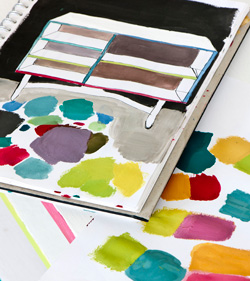 As she shows in her sketch book, English Yellow can be mixed with Antibes Green to make some lovely shades of lime. It can also be matched up with some of her other bright colours — Florence, Henrietta, Provence, Barcelona Orange — to make some fun, modern looks.
I can't wait to crack into my own can, but haven't picked my piece yet. This colourful scene I saw on Pinterest — taken from Heart Home magazine — has been on my mind…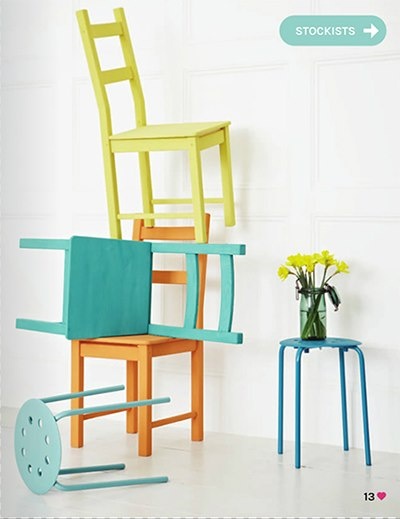 English Yellow, Florence, and Barcelona Orange. Bright, sunny, fun.
Can't wait to get painting! I haven't been this excited since…Florence.
Twenty cans — minus 1 — are waiting at the shop.
Kx