I had a great time last week doing a Chalk Paint™ demo and talking about the Refreshed Furniture Pop-Up Shop on CTV Ottawa Morning Live. (You can watch it here.)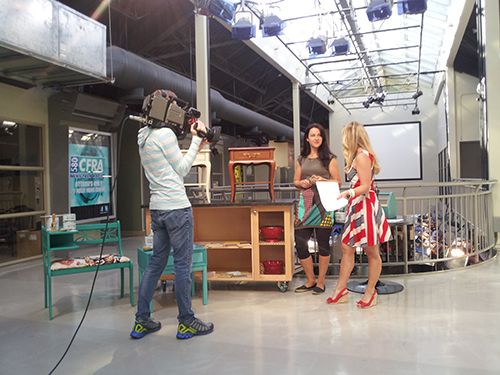 My nerves were mightily calmed when — in the few seconds before we went live —  the first thing out of host Melissa Lamb's mouth was, "Chalk Paint…this is great stuff!".
Turns out, one of my long-time customers — Chantal — is a good friend of Melissa's and has been raving to her about Chalk Paint. Thanks for that, Chantal!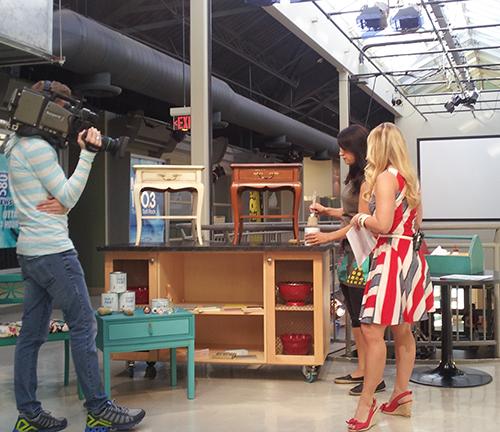 And thanks to Melissa as well, who was very enthused and into the demo.
I took these little French provincial tables that have been sitting in my storage room for nearly 2 years. The day before, one table was painted in Old White, and liberally covered in clear and dark wax to get a classic antiqued look. I did a light layer of gold gilding wax around the top edge as well, which was a nice extra touch.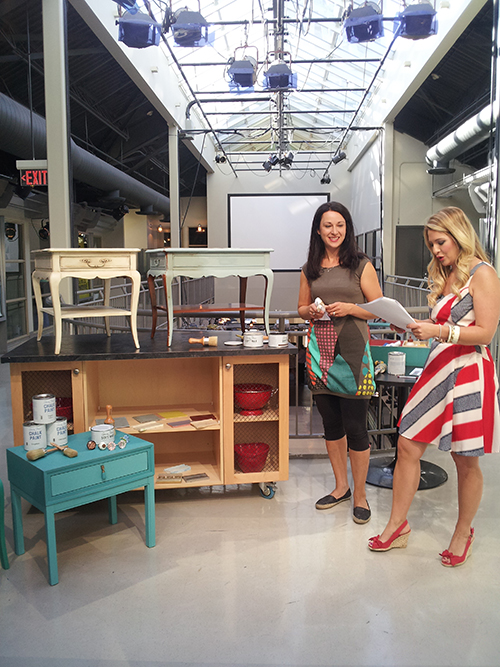 On air, I painted the second table in a bit of Duck Egg, to show how easily the paint is applied.
However, it's since been painted over in Old White, and I'm going to be creating the same look as the first, and selling them as a pair at the Refreshed Furniture Pop-Up Shop next week! That little turquoise table in the front of the picture will also be there with its mate.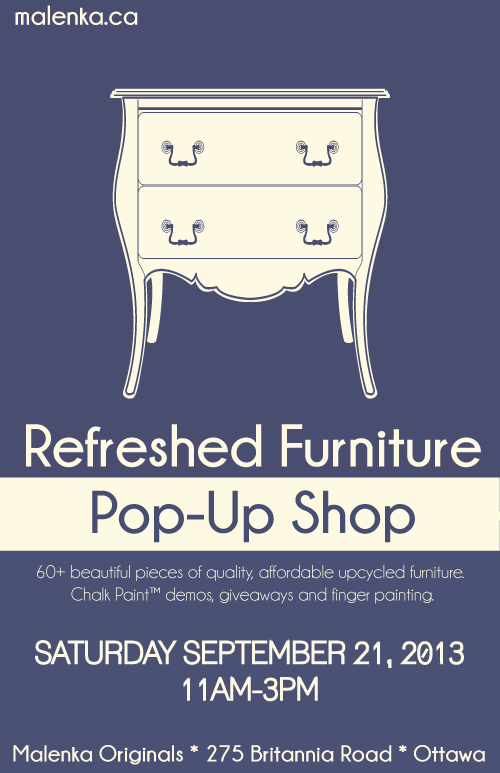 If you're not looking to buy furniture, there's still lots of reasons to come. There will be giveaways, specials, and you can make your own hand-painted colour chart. Yes, all 31 colours stretched out before you. That will be worth the trip alone!
Can't wait! See you there.
Kx