The dust is just starting to settle after the excitement of the last few weeks (including Annie Sloan's first visit to Canada), and I've had a chance to pour over these great pictures taken by Laura Brisson.
Our first ever Refreshed Furniture Pop-Up Shop was a great success, with hundreds of people stopping by to help celebrate the one year anniversary of Malenka Originals.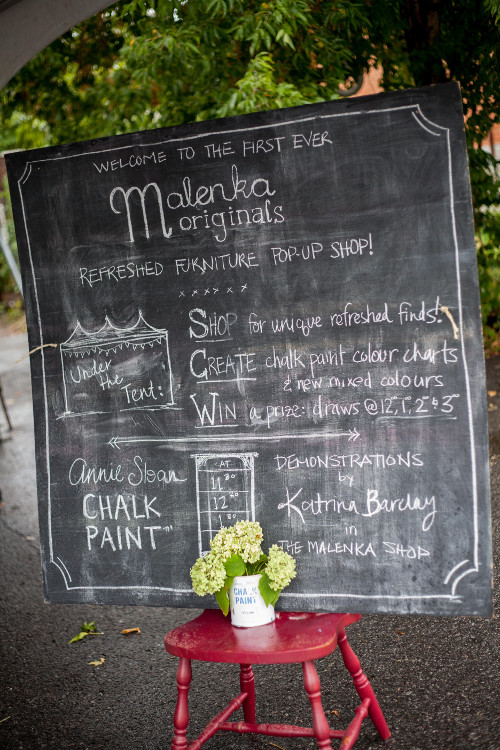 The rain didn't let up all day, but thanks to Rebel Tents and Events, we were kept nice and dry.
I asked 15 different vendors to come show off their wares, and the result was spectacular. There's some very talented furniture artists in Ottawa.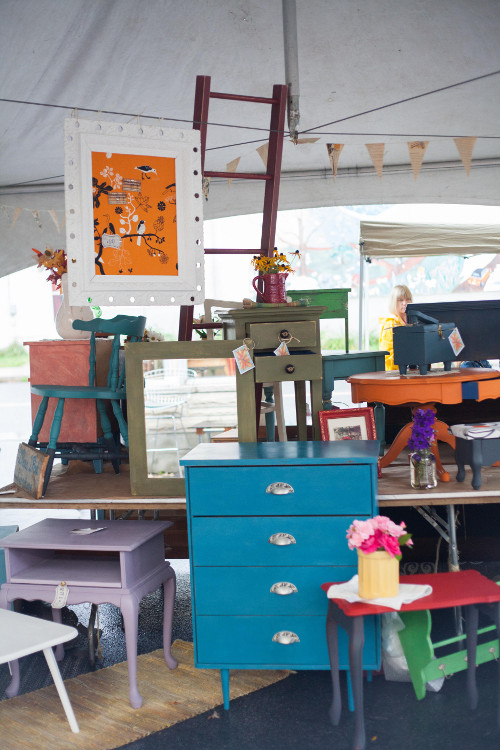 The displays were amazing.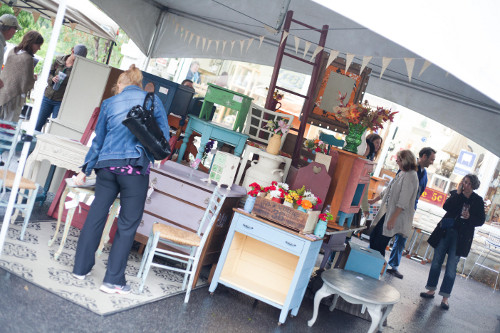 Giacomo Panico pointed out on his CBC show In Town and Out that morning that instead of trying to beat the competition, I was fostering it. Yes, that's kind of the idea.
I invited these ladies because I find it very exciting that they, like me, have been so inspired by upcycling furniture with Chalk Paint™ that they've turned it into a business.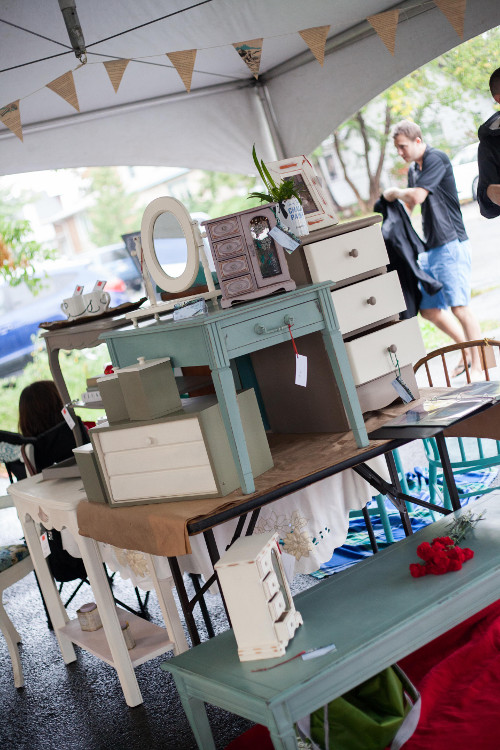 I've made friends with these ladies in the last year, and seen how their lives have been changed by a new creative outlet. I think that's worth embracing.
What else was going on during the day…
We did hand-painted colour Chalk Paint™ charts.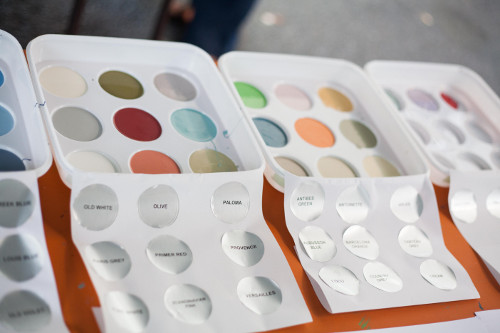 Who doesn't love to do a bit of finger painting.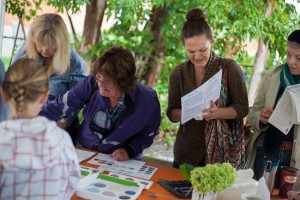 The LUNCH truck came by and fed us…
And we had demos all day…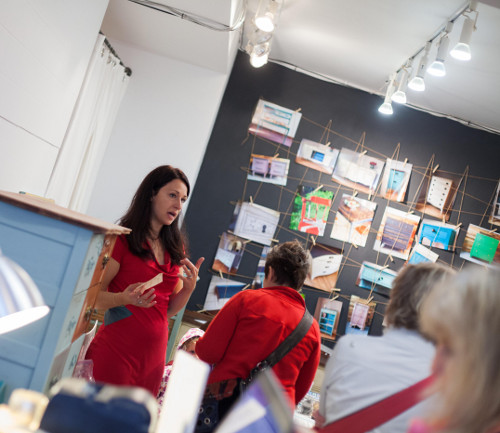 I even got a certificate from local Councillor Mark Taylor congratulating Malenka Originals on our first year in business.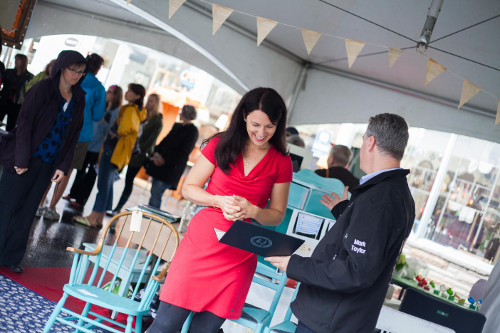 It was a spectacular day, and I definitely intend on doing it again next year, or sooner!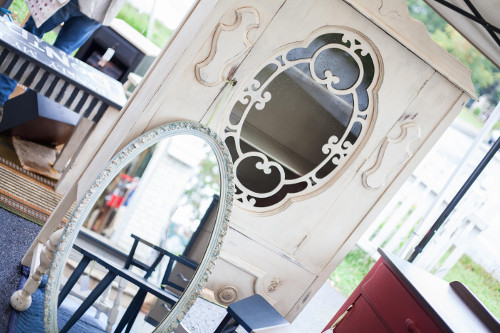 Here's a list of the talented painters who were at the Refreshed Furniture Pop-Up Shop. Stop by their pages and please spread the word about their work.
Buells Creek Chic
Cathy Haley
Christina Lovisa
Gar-Art Sale
Coral Sparks
Dulce Tapp
Bluebird Upcycled Furniture and Decor
Leslie and Pat Carbonneau
Red Wind Studio
Revisions
Simply Refreshed
TC With Love
Tessie's Creations
Furniture Flashback
2peas1pod
And Emma Woodman from 21 Balloons Creative also needs to be included, who was an Event Manager extraordinaire.
Thanks to all these ladies, the event was a real delight. And thanks to all the customers — old and new — who came out to help me celebrate such a phenomenal 1st year.
Looking forward to all the adventures of year two!
Kx