*Sold*
I saw this dresser, and I *had* to have it.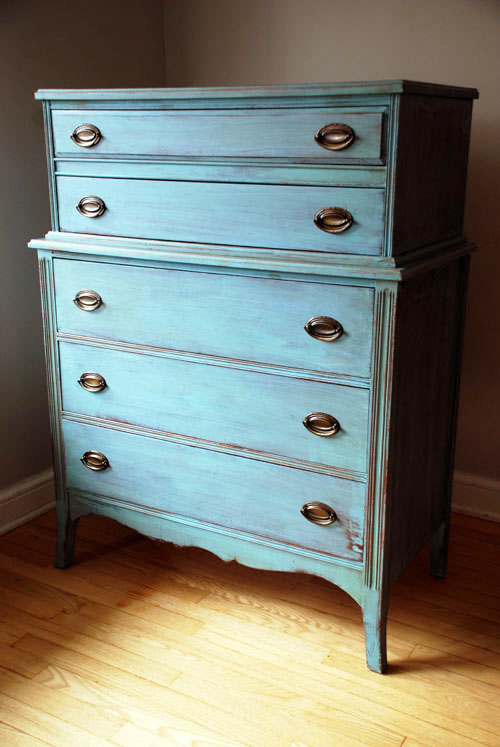 I wasn't the only one. I had to bid my little heart out at the auction to get this beauty.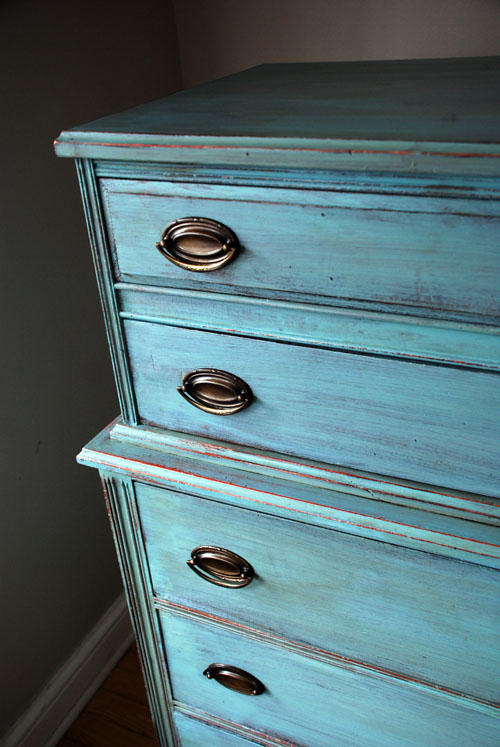 I love this style of tallboy. The two-tiered design was borrowed from Chippendale tallboys, which they borrowed from the Queen Anne style. So, needless to say, it's a timeless, beautiful piece. And very unique. You don't see a lot of this style around.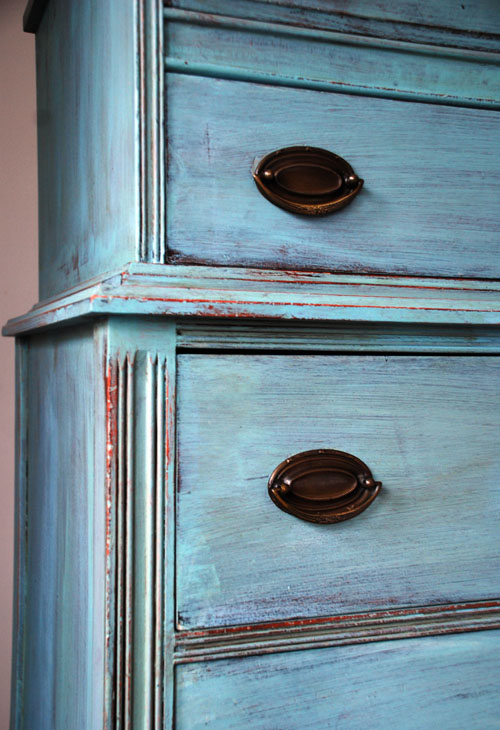 I was itching to do a colourful dresser after the two white ones (here and here). I chose this French provincial blue, and used painting, distressing and waxing techniques to really age it. The blue and wood underneath work wonders together.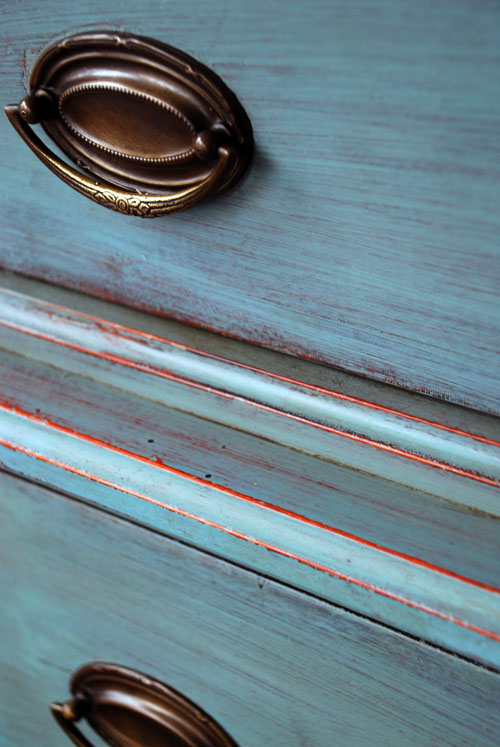 I don't know the exact date it was made, but a gent I was bidding against estimated it was 1930s. Personally I thought it was about 1940-50. Regardless, it's an oldie, but in fantastic shape.
There's a little stamp on the inside of a drawer, but all I can make out is "Cornwall", so seems like a Canadian-made piece.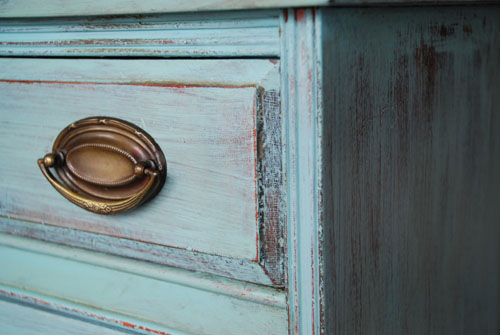 Gorgeous original hardware.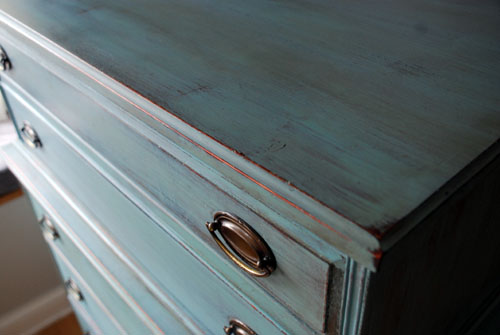 I took a lot of pictures!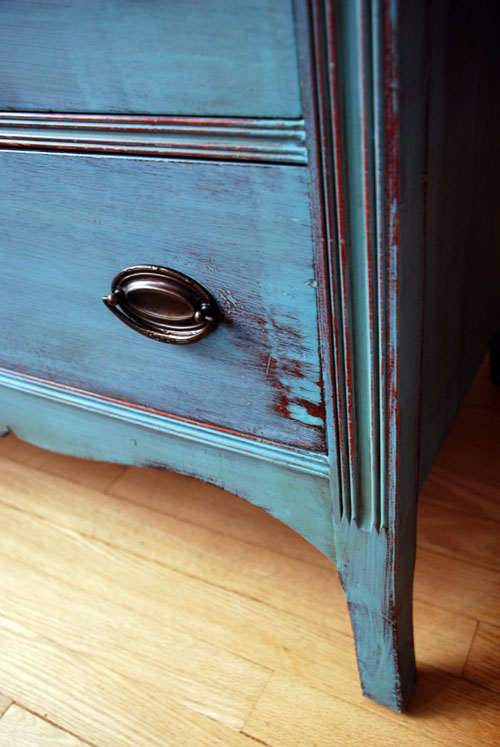 As far as dressers go, this is an efficient use of space, being tall with 5 drawers.
The bottom of the drawers is painted in the same colour, but without the distressing.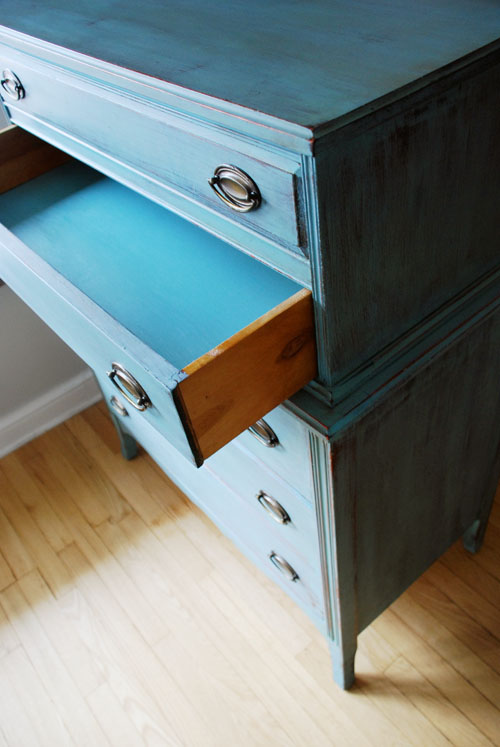 The wood on the inside of the drawers have aged beautifully, so I kept the sides natural.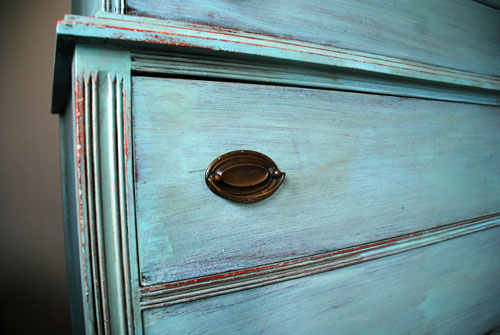 If having a dresser in blue seems like a bit of a jump, rest assured this would fit beautifully in a bedroom. Yes, it's absolutely a statement piece, but the distressing makes the colour very warm, and not as bright and bold as you'd think. It would fit great around any wood furniture, whether dark or pine.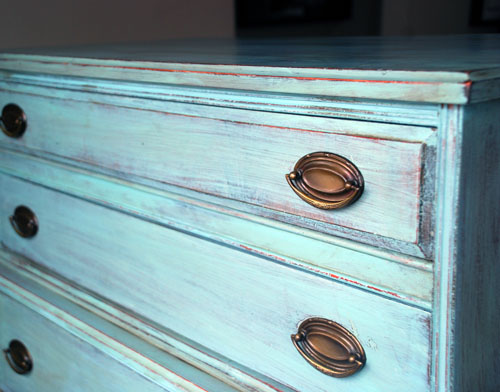 Dimensions:
118cm tall
92cm wide
49cm deep