Ready to see some sad before pictures?
Poor old secretary.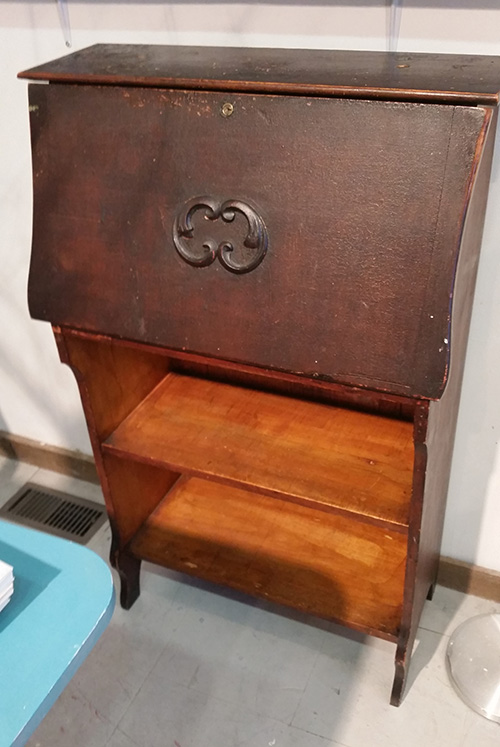 It gets worse. Have a look at the damage on the top…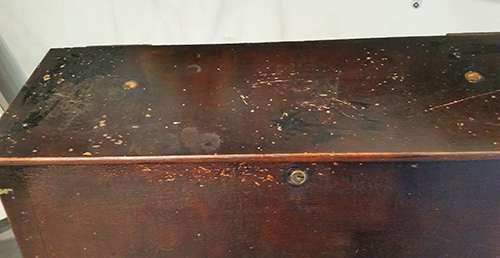 Oh dear. And to be honest, that picture doesn't do it justice. There was gunky black tar stuff, holes drilled into it, horrible stains, and a completely crackled varnish.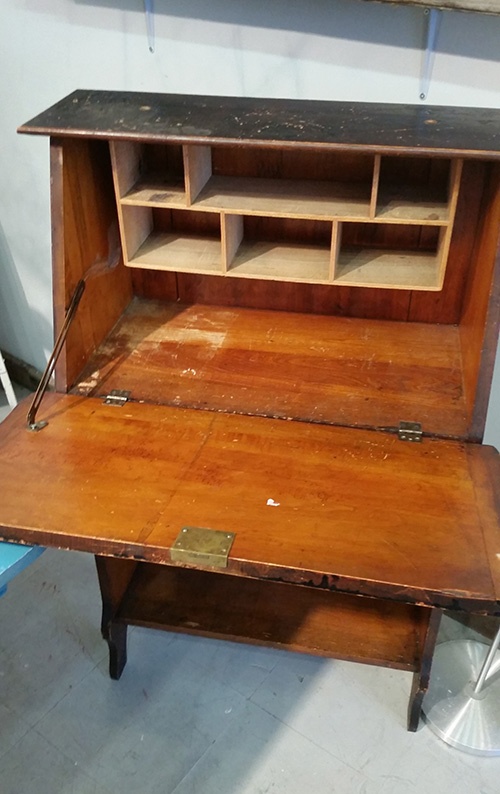 But structurally completely solid! Including this sweet, sweet little nook inside.
So what did we do with her? Well, she did require some elbow grease in the way of sanding smooth the top, and wood filler in the holes (thanks, Julie!).
After that, it was time to paint. We wanted to keep the beauty of its age, so settled on Old Ochre for the outside. After that, clear wax and the tiniest hint of dark wax, and distressing to show the nice dark tone underneath.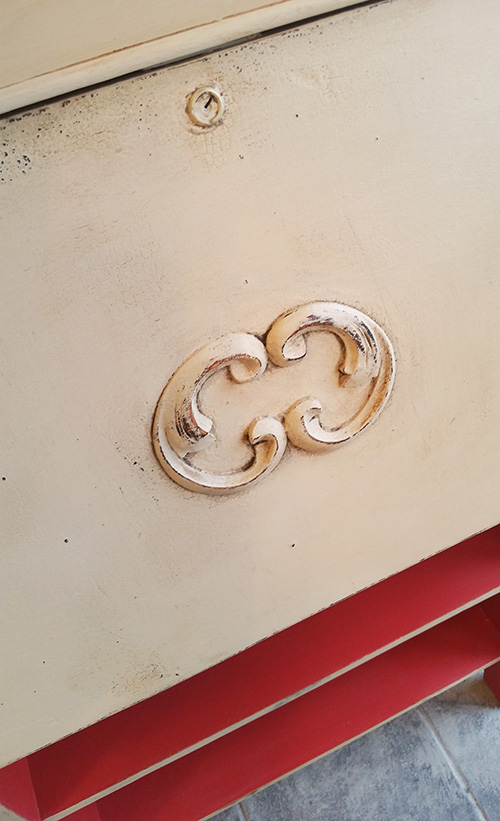 And yes, there's the fun part!
We wanted to really have fun with the open shelving, so picked our favourite coral mix.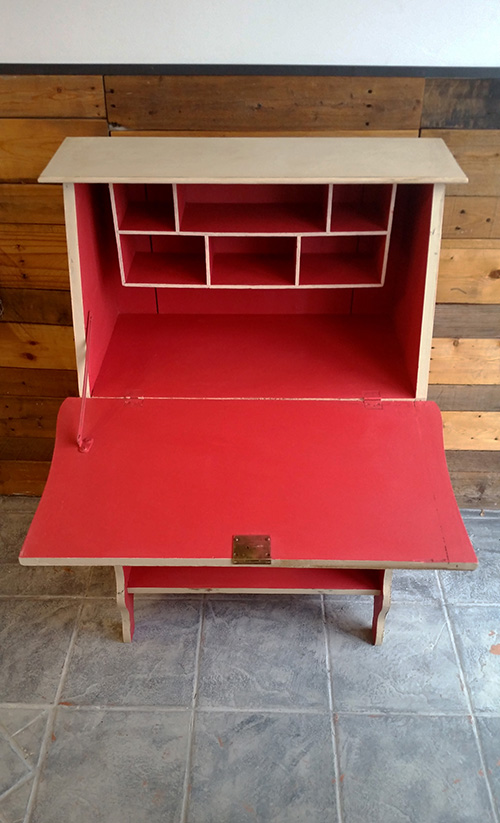 It really makes this piece bright and inviting, but still blends beautifully with the antiquey look of the Old Ochre. It makes for a lovely vintage vibe.
The mix is 50/50 English Yellow and Emperor's Silk Chalk Paint™. We can't get enough of it, as you can see on this post from a couple weeks ago!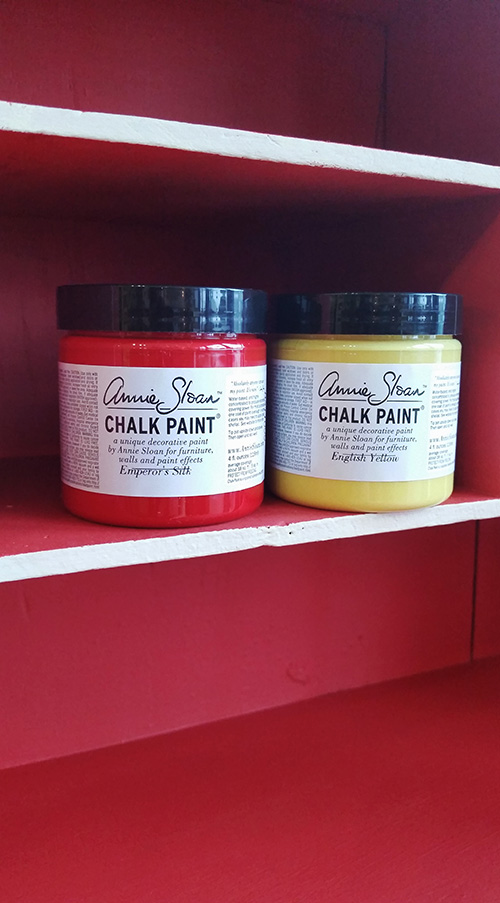 I just want to show you one other little thing.
See that great distressing pattern? Have you ever had that happen?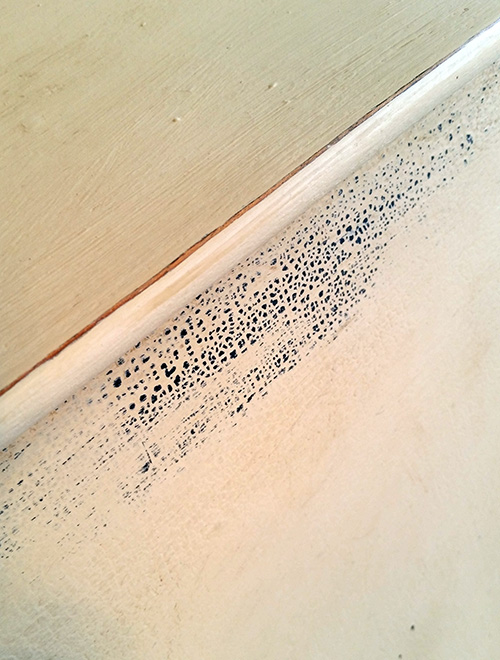 That bit of loveliness happens when you have older pieces that had been finished in an oil varnish. Typically, oil finishes will start to break down after about 50 years. Some just crack in very small, fine cracks. Others — like this one — do it in a grand, loud kind of way.
I've tried to get close here to show you…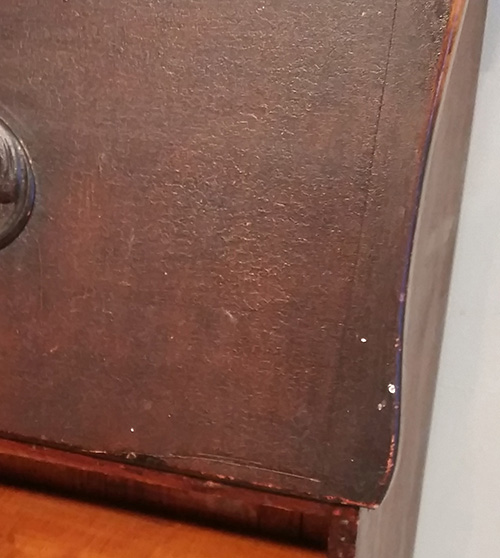 You can see how rough it looks! But don't be scared of pieces like this. The effect is very unique by the end.
It the same thing that happened to me on this piece (which believe me, was hideous before I got painting!). The finish underneath was all bubbling and cracking. But once you paint over it, then start distressing, very interesting distressing patterns emerge.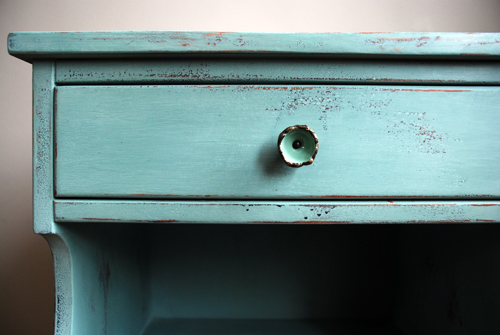 I painted this little piece in Duck Egg, then after it dried, I went to town with a sanding sponge.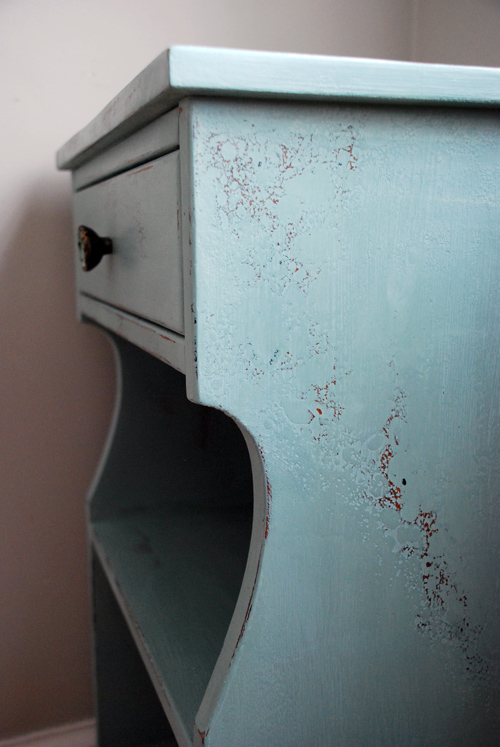 I was so excited with this started to happen! You can see more pictures here of that piece.
But back to the secretary, I didn't distress her quite as much (I was tempted!), but kept it light.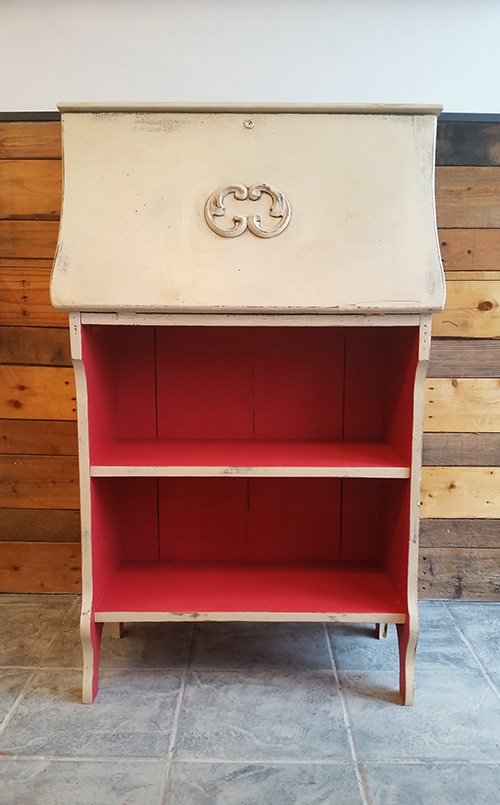 Not so sad anymore!
This piece is for sale in the shop. It's absolutely perfect for a front hallway, or as a little bookshelf.
Dimensions are:
27″ wide
44″ high
13.5″ deep
$185 +tax