Just wanted to give you a quick look at what will be on sale at Flock Boutique from July 7th-15th during the vintage tea cup and refreshed furniture sale. It's the biggest collection I've ever had in one place, so I'm a whole lot excited (and just a wee bit tired!).
The solid maple Union Jack Captain's Chair (in contrary colours)…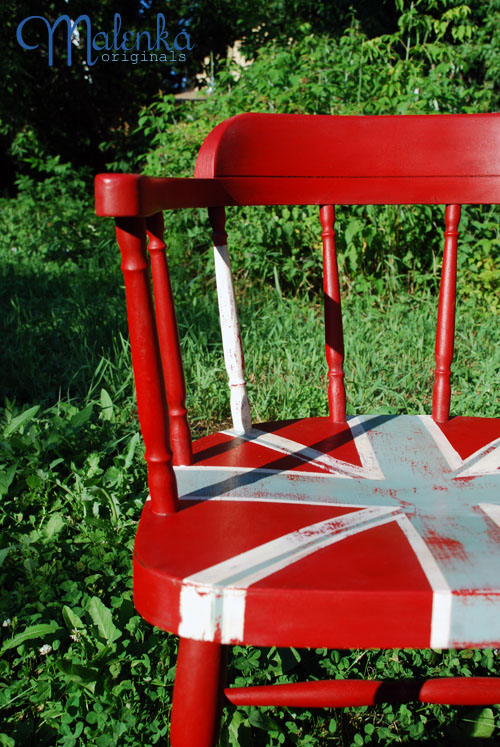 The antique vanity (& mirror — it's a beauty, take my word for it!), painted in Duck Egg blue with charcoal antiquing…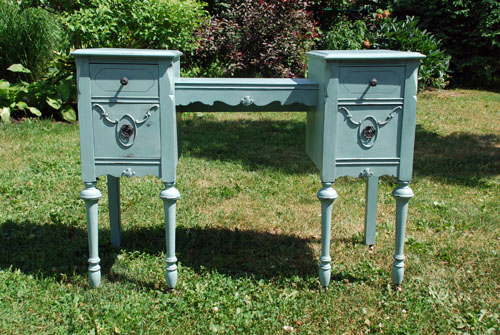 This antique hallway table (which I had a lot of trouble parting with!)…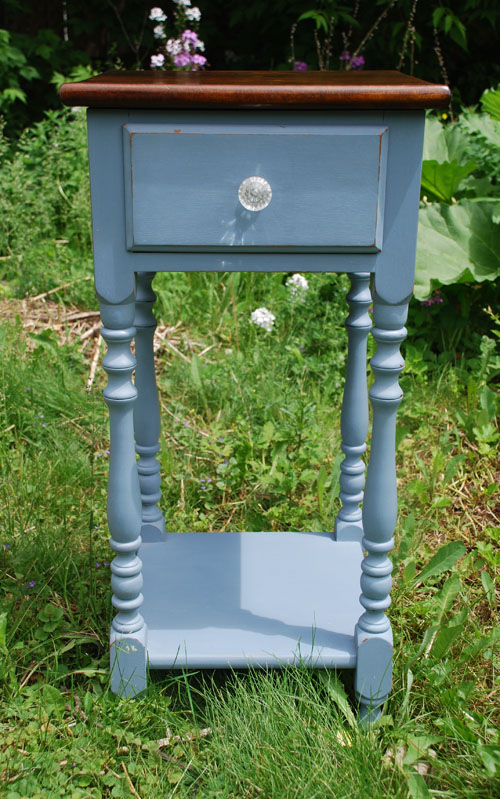 This retro racing stripe chair…(and its cousin in an electric green will also be there).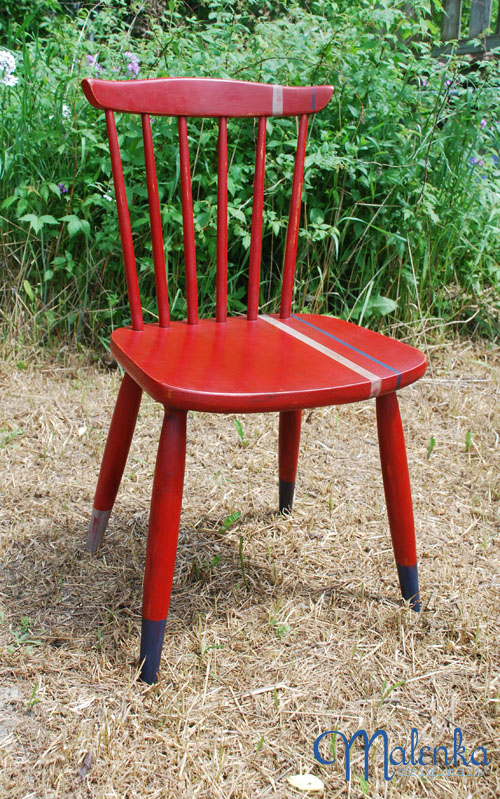 This Peit Hein Eek inspired table…
The wood and white mahogany dresser…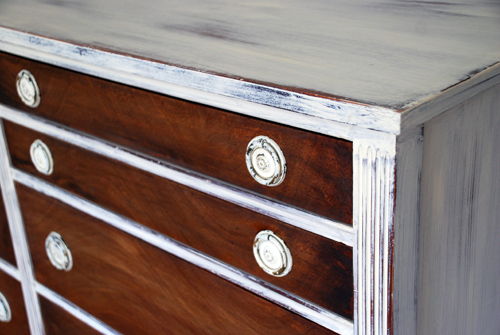 This totally sweet little bookshelf (that just needed to be surrounded by foliage).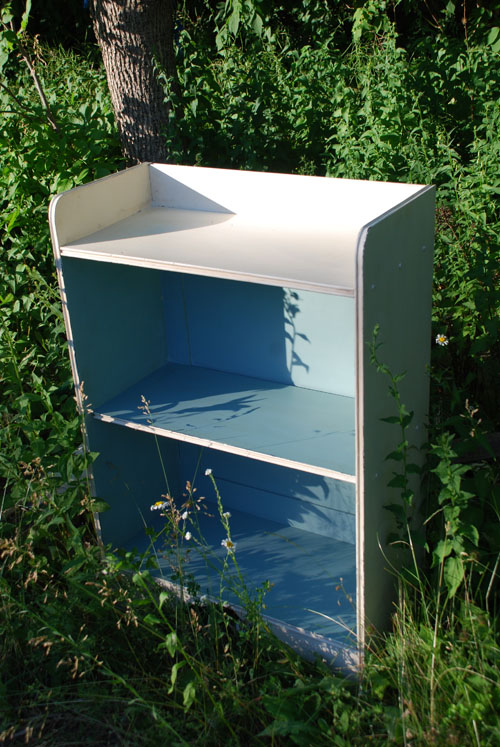 And this ~wow~ little hallway table, painted in Florence by Annie Sloan with a new Anthropologie knob.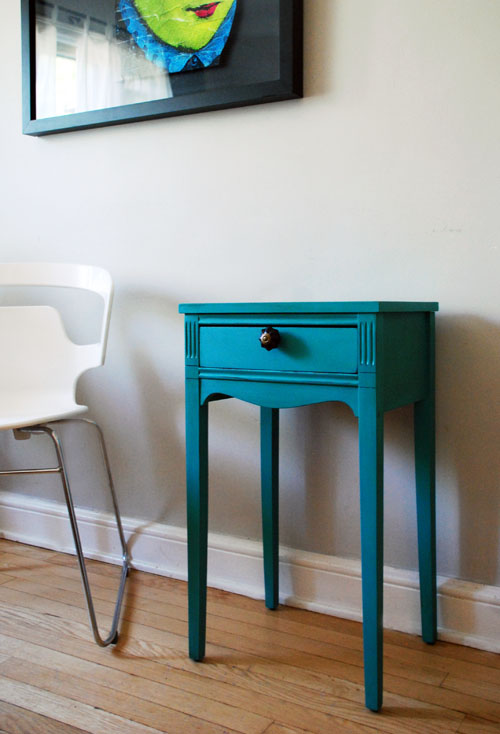 And there's a few more pieces too for good measure! Twelve in all, at last count. It was fun to get everything ready for it, and I hope you'll stop by and have a look if you're in the area.
And don't forget about the beautiful tea cups, too!
Flock Boutique is at 1275 Wellington Street West, Ottawa. There's more info here, on their Facebook page.